Summer Camp Roll Call! Dirtybird Campout Unveils Its 2017 Lineup
Ever dream of the days of summer camp, where you shared the joy of a classic game of tug of war, or the tear-inducing hilarity of a sack race? Ever wish you could go back to a simpler time, when you came to camp as strangers and left as friends?
Well, your childhood daydreams are about to be realized as the Dirtybird Campout preps for its third installment this October 6-8th in Bradley, California. Featuring a lineup from Dirtybird favorites like head-honcho Claude Vonstroke, the hostess with the mostest, J.Phlip, as well as a b2b set from Ardalan & Worthy, this campout is one not to miss. With plenty of support from underground favorites like Eats Everything, Mike Servito, and Desert Hearts' Mikey Lion and Pork Chop, and so many more, summertime will come to a blissful end in beautiful California.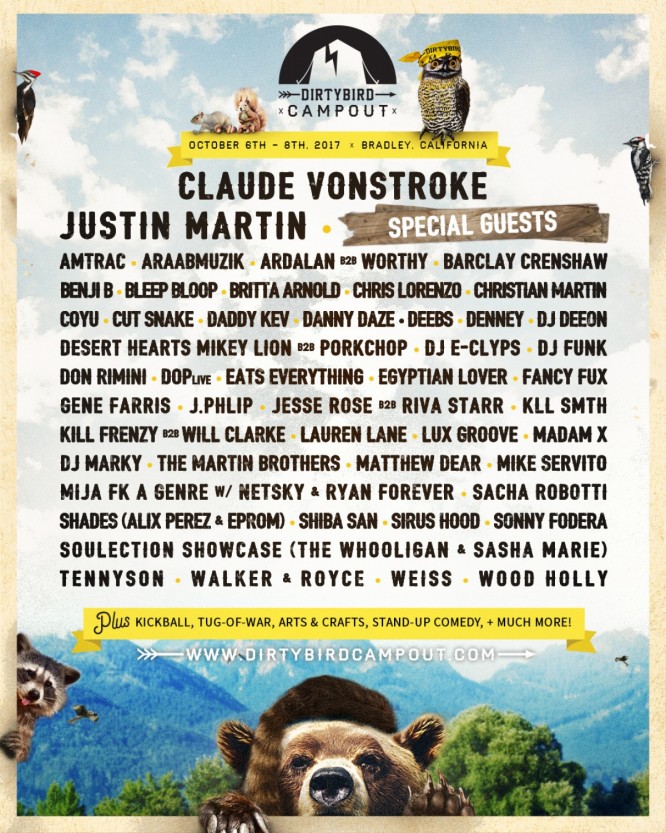 Need more convincing? Check out the teaser trailer below!