Aphex Twin Puts Out New Track Made Entirely With Korg Synths [LISTEN]
Rightfully titled, "korg funk 5," Aphex Twin has put out a one of a kind, funkified track utilizing Korg's newest analogue synthesizer, the Monologue (which Richard D. James himself had a hand in realizing.)
All together, James used three Monologues, a Korg Volca Beats, Korg Volca Keys, Korg Volca Sampler, a Korg Poly-61M, a Korg MS-20 kit, as well as a Korg Minilogue. Oh and I forgot to mention that his son also contributed vocals to the track starting with a very definitive, "Monologue." Good job, Lil' Aphex. Did your papa proud (I hope I get some credit if he grows up to become a rapper and calls himself, "Lil' Aphex.") One can dream.
Anyways, it truly is a track that just oozes Aphex Twin and it's sure to be welcomed by every fan of his abstract, experimental work. Check it out below!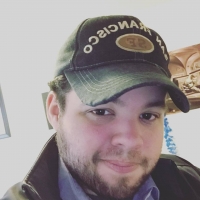 Gabe Rodriguez
EDM is a passion and being involved in the community, a dream come true. Enthusiastic, aspiring music producer.