French Military Band Performs Daft Punk Songs at Bastille Day Parade as Trump Awkwardly Watches
Happy Bastille Day to all of our French readers! For those of you not familiar with this French holiday, Bastille Day is celebrated in honor of the Storming of the Bastille, which is considered a critical moment in the French Revolution. Every year on July 14th the French military holds a massive parade in Paris in front of the President of France, important officials, and guests from around the world. For this years festivities, French President Emmanuel Macron was joined by Donald Trump.
The French Military band played a special medley of Daft Punk songs in front of the newly-elected President of France and his guest. How did the two leaders respond to this special tribute to the most iconic French electronic group? Well, see for yourself...

The French Military band played some iconic songs from the legends, including songs like "Get Lucky", "One More Time", "Harder Better Faster Stronger", and "Digital Love". Macron appeared to be enjoying the festivities, while Trump was stone-faced.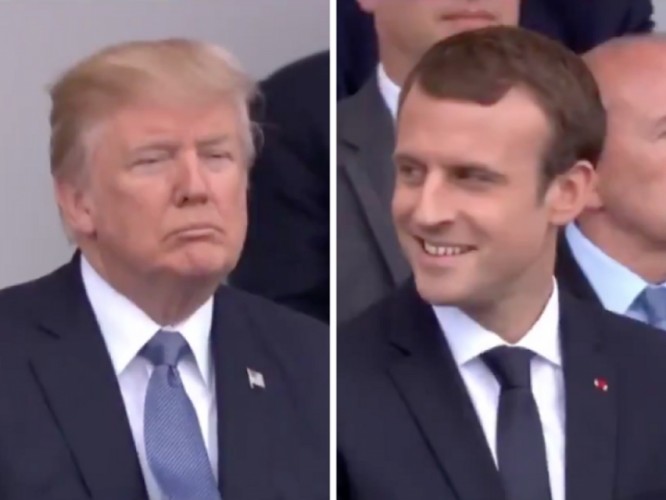 I mean, there are probably several good reasons to why he didn't enjoy himself. Maybe he's more of a Homework kind of guy, maybe he's afraid of robots, or maybe he was promised Kid Rock and Third Eye Blind. My money's on the last one...