Dillon Francis Releases Music Video for 'Say Less' with G-Eazy [WATCH]
Dillon Francis has released an official video for his catchy track "Say Less", which features rapper G-Eazy.
Both Dillon Francis and G-Eazy are featured in the music video a long with a special cameo by Luke Hemsworth. The track itself is a hit with over 13 million stream plays and official remixes already released by Gorgon City & Eptic. Dillon Fracis said "I'm really excited to share this with the world and having G-Eazy and Luke involved enhanced everything". G-Eazy mentioned "I've known Dillon forever and it's always fun working with him. With this video, we wanted to do something out of the ordinary with a cinematic feel to it. I think the twist at the end really takes it to another level".
Check out the music video below!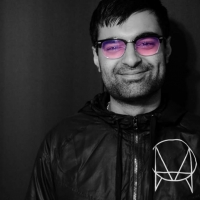 Harvit Gill
Toronto's very own, but my home is a festival near you. I'm a writer of all types and a man with too many hobbies. Creativity is life and I'm just a human. Being. Follow me on socials for new music or just to chat.