Chase & Status Announce New Album With Lead Single 'Love Me More' feat. Emeli Sandé [LISTEN]
Legendary UK Drum and Bass and Dubstep duo Chase & Status have announced their highly anticipated fourth studio record called Tribe. New album is scheduled for release on August 18th, via Virgin EMI Records. The duo have also released lead single "Love Me More featuring British pop star Emeli Sandé.
Tribe will offer a big portion of new music, spread over seventeen tracks, written and composed by Chase & Status, but also including guest appearances by many other artists. Once again, the duo showed their genre diversity, not being afraid to take on grime, reggae, or dub, combining it with their d'n'b and dubstep roots. Collaborations with likes of Kano, Mr Vegas, Novelist, Craig David, Slaves, Shy FX or mentioned Emeli Sandé only add to it.
The full tracklist can be seen below:
01.Big Man Skank (feat. Mr Vegas)
02.Dubplate Original (feat. Kano)
03.Love Me More (feat. Emeli Sandé)
04.Step Away (feat. MC Singing Fats)
05.Reload (feat. Craig David)
06.All Goes Wrong (feat. Tom Grennan)
07.Tribes
08.NRG (feat. Novelist)
09.Real No More (feat. Shy FX & Kiko Bun)
10.Don't Stop (feat. Bugzy Malone)
11.Tribute
12.Crawling
13.Know About We (feat. Deepee, Littlez, Knine, Sleeks, Inch & Swift)
14.Nervous (feat. Rage)
15.This Moment (Chase & Status And Blossoms)
16.Control (feat. Slaves)
17.Know Your Name (feat. Seinabo Sey)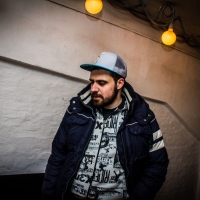 Miljan Milekic
Miljan Milekić is music and extreme sports writer based in Novi Sad, Serbia. Addict for music, concerts and festivals, always ready to hear and see new things.