Calling all Daft Punk Fans, Here's Your Chance to Buy a Little Piece of History
You can't put a price on happiness. But you can put a price on something close, and that's one of a kind DJ equipment.
The Roland TR-909 that is for sale belonged to band member, Thomas Bangalter back in the prime years of Daft Punk. They used it in the making one of their most iconic songs, "Revolution 909". Oh, and to top it all off it still has all of the presets from the track loaded onto it.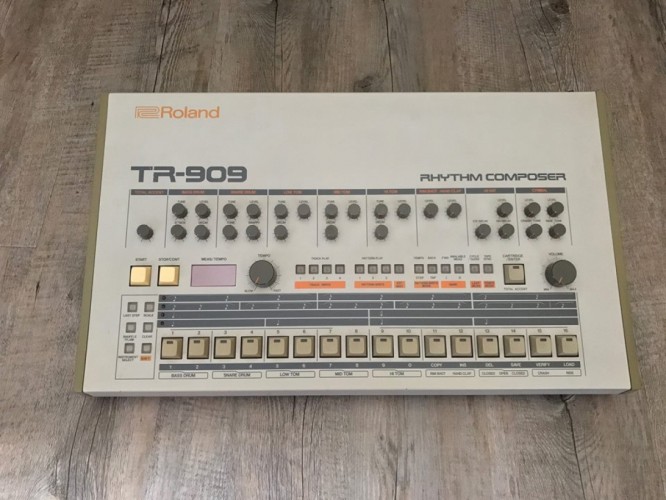 So I know what you're all thinking, how can I get my hands on this little piece of history? Well, the bidding has already started on Facebook, and it's already approaching the whopping price of €10,000. So, if you're interested you may want to act fast. Vintage & Analogue Occasion has claimed that it will be going to the highest bidder. So whip out your check book and head over to their Facebook page here to get your chance at owning a piece of EDM history.
Check out this drum machine in action in Daft Punk's hit tune, "Revolution 909".