Zeds Dead Announce STACKED Deadbeats Label Tour featuring REZZ, K?D, Ghastly & More
Zeds Dead's Deadbeats record label is hitting the road with a ridiculous amount of talent. In the labels first official tour, Zeds Dead will be hitting stops across North America from July - December, 2017 with more dates to be announced. Each stop on the Deadbeats Tour will have it's own unique line up of 5-7 acts per city! The acts that are tagging along include Anna Lunoe, Borgore, K?d, REZZ, NGHTMRE, Bleep Bloop, Ghastly, Mija and many more. Check out the full list of artists and dates below.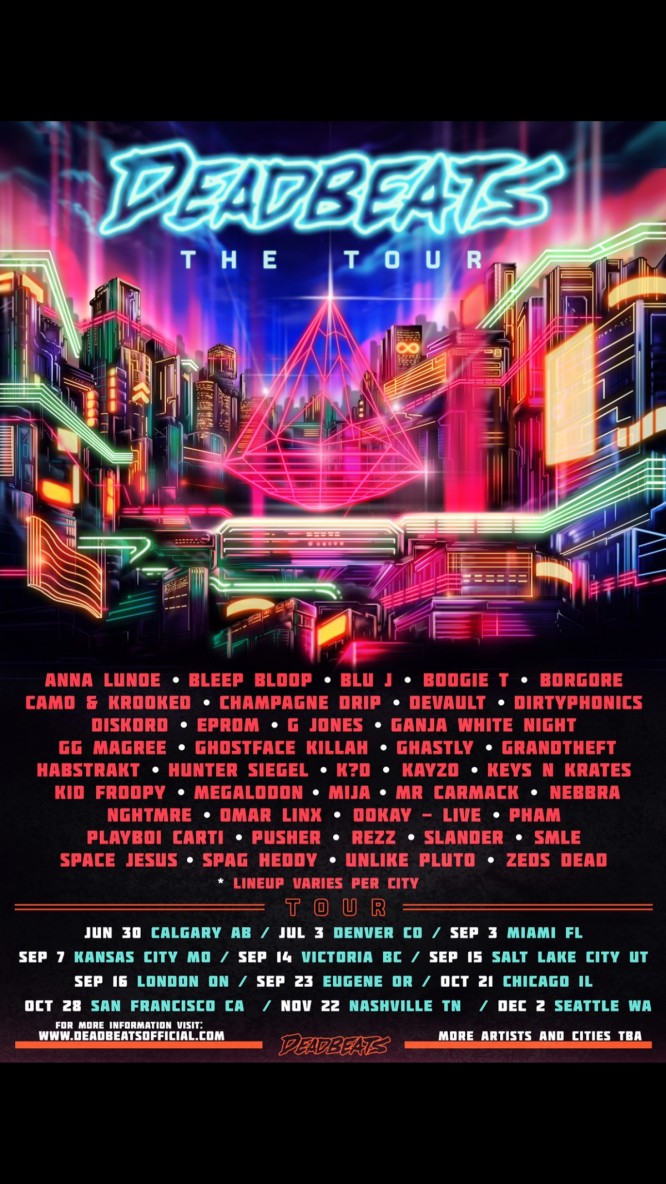 A statement released from Zeds Dead on the Deadbeats Tour said that "With this tour we want you to not only become fully immersed in the Deadbeats world but to help create it with us. These dates will feature a mix of artists from the label, artists we love to listen to, a bunch of our friends, and some surprise guests. We're putting together one of the craziest lighting and visual set ups we've ever done, and we're bringing in a TON of BASS". Along with their new tour they also announced the brand new Deadbeats Radio show on Sirius XM's Electric Area. Zeds Dead said "Deadbeats Radio is our chance to give everyone weekly access to new music from our label, our friends, and, of course, exclusive tracks from us. Exploring our influences of graffiti to golden era hip-hop to clothing to music, taking you thru the culture that makes up Deadbeats". Check out their first episode below!