Diplo to Collaborate with Bollywood Legend Shah Rukh Khan
Diplo is collaborating with one of Bollywoods biggest stars; the iconic actor Shah Rukh Khan.
The details of the collaboration are murky, but they are both on the set of Khan's new movie and the post below appeared online via Khans official Twitter.
Shah Rukh Khan is set to play a starring role in Diplo's new Bollywood themed track for "Phurr". Diplo has major love for India. On top of kind words from interviews, he filmed the Major Lazer's "Lean On" music video in India as well as held a stop there for the Mad Decent Block Party. Stay tuned for further details on this collaboration.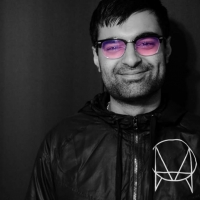 Harvit Gill
Toronto's very own, but my home is a festival near you. I'm a writer of all types and a man with too many hobbies. Creativity is life and I'm just a human. Being. Follow me on socials for new music or just to chat.