Skrillex Has A New Track Dropping Wednesday and the Hype is REAL!
Skrillex has been spotted hard at work in the studio with a number of artists like D.R.A.M, G4SHI, Cool & Dre and many more. However, we haven't heard any of the results from these sessions.
Well, this Wednesday fans will get a brand new Skrillex track in collaboration with Poo Bear. If you don't know who Jason "Poo Bear" Boyd is, he's a Grammy Award winning producer and singer/songwriter. Poo Bear has many accolades, but is well known for being one of Justin Bieber's main collaborators, who has co-written many of his hits. The tweet below states a track called "Would You Ever" with Skrillex is slated to be released this Wednesday. Check out the tweet below and stay tuned this Wednesday for some long awaited new content from Skrillex!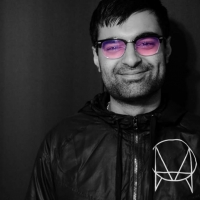 Harvit Gill
Toronto's very own, but my home is a festival near you. I'm a writer of all types and a man with too many hobbies. Creativity is life and I'm just a human. Being. Follow me on socials for new music or just to chat.