Drake Goes Classic Dubstep With New Sample of Peverelist's "Roll with the Punches"
Wait, who is sampling Peverelist?
In a video uploaded by boxer Gervonta Davis, Drake and his crew are seen running to a brand new track. Here comes the twist though: the new track samples dubstep producer Peverelist. The sample comes from his track "Roll with the Punches", which dates back to 2007 and was originally released on the label Punch Drunk.
Check out the teaser for Drake's new tune:
The OVO founder isn't the first to take samples from the realm of electronic music. Young sensation XXXTentacion recently sampled Mala's "Changes" on his extremely popular track "Look at Me!". Exciting as it may be to hear that there's new Drake tunes on the way, it's even more rousing seeing such a small dubstep producer get well deserved attention. Listen to "Roll with the Punches" below: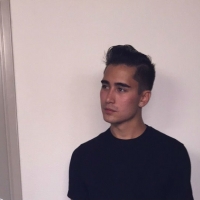 Niko Sani
Alaskan currently dwelling in the Pacific Northwest. Find me on the rail and we can talk about wubs in between headbanging. Basshead.