See Which Remix Won The Limitless Summer Remix Competition
The moment we've all been waiting for is here! Our judges have finally picked the winner to our Limitless Summer Remix Competition! We had hundreds of submissions and we loved hearing how creative our readers are. In case you have been living under a rock for the past month, the lovely staff here at EDM.com alongside Limitless Life and Night Nation Run, teamed up with Kryoman & Jounce, to hold this epic remix competition!
We asked our readers to submit their remixes through Metapop for Kryoman & Jounce's new song "Get Up". The winner will be playing on the main stage of a Night Nation Run event (yes the MAIN stage), free airfare and boarding, some Limitless Life and Night Nation Run Gear, and $1500! We also gave our non-producing readers a chance to win some prizes as well! Yeah, yeah, yeah we already know... just get to the winners already!
Grand Prize Winner (Judges)
You guys really made this tough on everyone. We had so many awesome suggestions, and it was down to the wire. However, this remix went above and beyond and their creativity impressed Kryoman & Jounce so much that we had to make this remix our Grand Prize Winner! So, here's the moment you've been waiting for. The grand prize winner is none other than... BLANKS! The moment we heard this track we knew this had to be played on the main stage! Congratulations to you, and get ready because we'll see you on the biggest stage of them all! (don't be scared, you're more than ready!)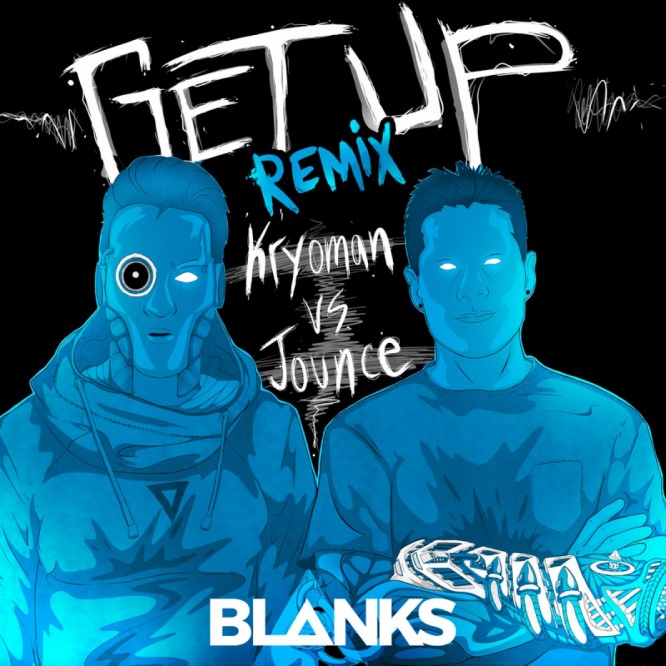 Fan Favorite Winner (Votes)
It was a tight race, but the people have spoken! Congratulations THOZI, you have won over the hearts of the public and got the most reader-votes! We're stoked to give you VIP tickets to a Night Nation Run event of your choice, some awesome Night Nation Run and Limitless Life gear, and you're now $1500 richer! Keep up the hard work, the people love you!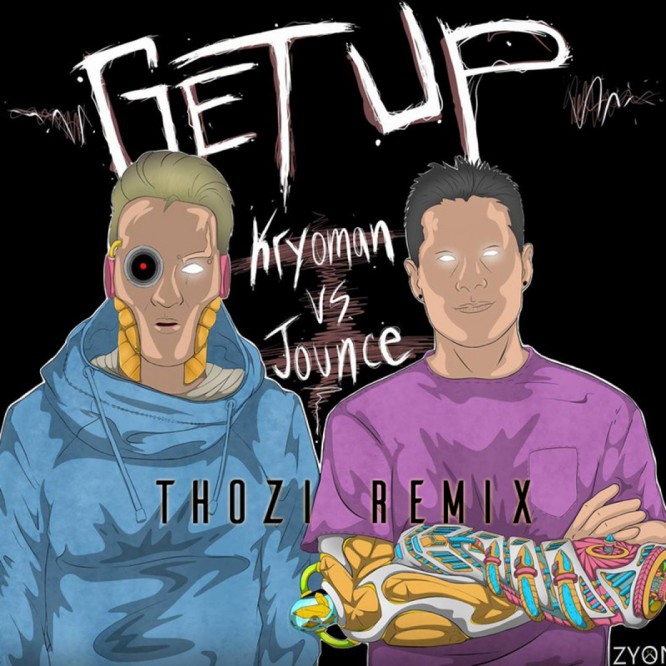 Honorable Mention

While this particular artist did not win the grand prize, the judges have decided to give Kjuus an honorable mention for his amazing take on "Get Up".
Fan Winners
Finally we have our lucky fan winners. We appreciate everyone who logged on and voted in this contest. Not only did you help our two winners get their names out there and win some awesome prizes, but you also showed us how great the EDM.com community is! You lucky voters will be taking home either $100 cash, Limitless Life & Night Nation Run gear, or VIP tickets to a Night Nation Run event of your choice!
Vincente Morales
Becca Mae
Alex Diaz
Apryl Tharrington
Kenneth Cardenas
A special thank you goes out to Kryoman & Jounce, Night Nation Run, Limitless Life, and everyone who participated! We can't wait to hear what big things you guys and gals will cook up next! Stay tuned to EDM.com for more awesome contests and giveaways.