Dillon Francis Drop Incredible Remix Of Miley Cyrus's "Malibu" [LISTEN]
Dillon Francis, "the funny edm dude" is back with yet another banger.
2017 has already been a really busy year for Dillon, considering the amount of music he's working on as originals and collaborations, sharing new songs, touring continuously and most importantly, making funny snaps. Dillon first teased his upcoming track "Say Less ft. G-Eazy" earlier this year and shared it with the world a few months back. If you haven't heard the song yet, we've written an article about it which you can check out here. After dropping the original, he also shared 2 huge remixes from "Eptic" & "Gorgon City". You can check out the remixes here.
Now, recently he dropped yet another banger that can perfectly sit along various other songs in your summer vibes playlist. This new track is an official remix for Miley Cyrus's brand new single Malibu. The songs starts with a laid-back beat with Miley's vocals being in the front. Seems like Dillon went for a pretty chill vibe comparing to other songs that comes out from him. The drop can seems a bit too simple and repetitive to some listeners, but we can't deny the fact that it's a catchy tune. It has all that bouncy elements to make you jump on the dance floor and all those emotions in Miley's vocals to instantly put you in a happy and cheerful mood. Listen to the remix:
We are super excited for what more is to come from both Dillon and Miley. As people might know, Miley has an album coming out soon and at the same time Dillon has many other bangers coming out too. One that he told a few months ago on his snapchat, is his second collaboration with NGHTMRE, so that is something to look upto. Need You was his first collab with NGHTMRE and it was a huge success. We can't wait to see what more Dillon and Miley has in works. To stay updated, follow the artists on their socials: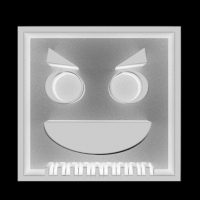 Simrat Pal
21 years old, born and raised in New Delhi, India. Looking to share my joy for electronic music with anyone that's willing to listen.