Welsh City is Under Investigation from Massive LSD Stash Supposedly Hidden within their Grounds
A former 1977 west-Wales drug factory may still have a large product hidden within its walls. Dyfed-Powys police are warning local Carno residents that the area of the stash is being patrolled. They also warn that unwanted visitors to the village may be on their way after the news gets out.
So exactly how much LSD are we talking? Well, the exact amount in the stash is currently unknown. But years ago, this mansion was responsible for supplying 90% of the LSD being used in the UK. When the operation was taking down, the offenders were caught with 1 million tabs of LSD and enough raw material to make 6.5 million more. After being shut down for over 40 years, it is possible that some of the stash may be still hidden and still be in perfect working condition.
Area police responded by saying "Dyfed-Powys police are aware of the issue and are assessing the content of the disclosure. We will be checking the records we hold to establish whether or not matters raised warrant further investigation."
H/T: Mixmag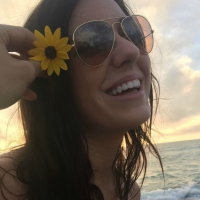 Rachel Woods
My hobbies include long walks to the main stage, pretending I know how to shuffle, and searching the Internet for sick new drops.