Enter for a Chance to Set Sail With Borgeous on the Bounce Boat [GIVEAWAY]
All aboard! Bounce Boat is back and bigger than ever! The ultimate electronic music experience in NYC is back on Saturday, July 22nd; and this time the legendary Borgeous is the captain. Featuring beautiful views of the iconic New York City skyline, 40,000 square feet of space, and balconies and rooftop lounges, Bounce Boat is the quintessential NYC party.
Everyone here at EDM.com is stoked for Bounce Boat, so we had to team up with our friends at Made Event and give everyone a chance to win a massive prize! What prize can be so massive you ask? How about 4 free VIP tickets to Bounce Boat, a complimentary table (21+), and oh yeah, a meet and greet with the man himself, Borgeous! The contest closes July 13, 2017, so don't wait, enter down below! We can't wait to set sail, and we're excited to give you and your friends a chance to join us! Good luck, we'll keep our fingers crossed for you.
The Bounce Boat won't be the only thing making waves on the 22nd! Since 2013, Borgeous has been a force to be reckoned with! He exploded on to the scene with his and DVBBS insanely-popular song "Tsunami", and hasn't looked back since. With an armada of high-voltage tracks like "Wildfire", "Zero Gravity", "Stampede",and more, Borgeous has earned his spot as captain of the Bounce Boat. Alongside his array of classics, Borgeous has had a productive 2017. Just this year he's released hits like "Give Em What They Came For", "Hold Up", and "Feel So Good". There's only one way to find out what madness he'll bring to the open water, so get your tickets now!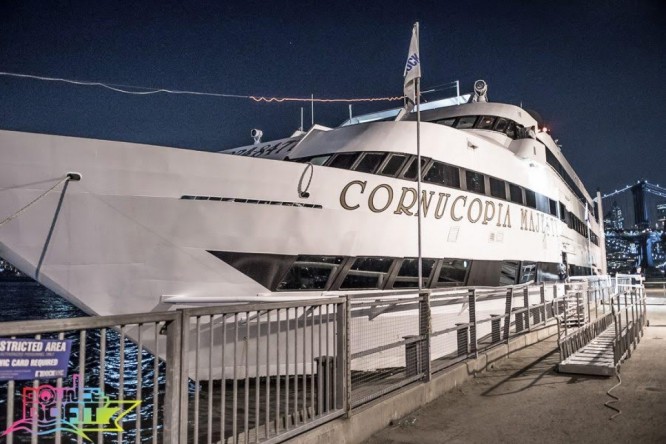 The Bounce Boat is a 210 foot yacht that has been transformed into the best venue on the seven seas. It is equipped with five dance floors, four full bars, and a 360 degree Skybar on the roof, which gives you a perfect view of the city. Bounce Boat is stocked wall to wall with the highest quality light and sound equipment to help bring those dance floors to life. Get ready to experience Borgeous' music in the absolute coolest way possible.
We're all ready to board, see you on water on July 22nd!