Have The Magic Of A Professional Studio With The Raven MTi2
With the increase of digital mixers, plugins, and VSTs, it has become increasingly common to find professional studio results in the smallest of studios. Even with the advancement in technology and software, home producers have been mixing and producing "In The Box". We all can afford the top Waves plugins and the best Macbook Pros, and a few nice studio monitors, but not a full mixing console. Until now.
Slate Media, known for their excessively high quality consoles have now released every upcoming producers dream, the Slate RAVEN MTi2. Coming in at only a thousand dollars. A fully functional mixing console that is compatible with every major DAW (except FL Studio, sorry!). Don't take my word for it! Here are the specs!
Specs:
(iLok2 Required)
-State-of-the-art 27″ multi-touch display HD resolution of 1920×1080
-Completely LED backlit to consume less power and emits less EMI
-Slate Remote
-10-touch display allows various multi touch features like fader control and more instant integration with most major DAWs
-Raven Gestures
-Gives you hands-on control of all your DAWs parameters as well as acts as your computer's main touch-capable display
-Flexible and user-customizable, multifunction TOOLBAR
-Easy compatibility using a standard HDMI cable and a USB 2.0 connection
-3.0 Faders for accurate and precise multi touch (with FINE FADER mode)
-The RAVEN Toolbar
-Batch Command System
Supported DAWs:
-Pro Tools 10, 11 and 12 (OS X and Windows 8-10)
-Logic Pro X
-Ableton Live 9
-Cubase 8 & 9 (OS X and Windows 8-10)
-Nuendo 7 (OS X and Windows 8-10)
-Studio One 3
-Digital Performer 8 and 9
Operating Systems:
Windows 8+
OS X 10.7+
Go and check out their overview videos of every compatible DAW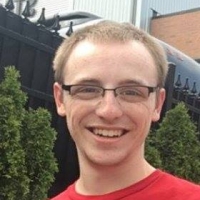 Kalebh Schroder
Kalebh has been producing music for side and solo projects since childhood. He graduated from Full Sail University with a Bachelors in Music Production.