Deadmau5 Invites YouTube Star to Explore His Home Studio
Deadmau5 invited Linus Tech Tips, a popular YouTube channel about computers and tech to tour his home studio.
The owner of the 4.2 million subscriber YouTube channel named Linus visited deadmau5 and spent the entire day nerding out. The video below showcases a variety of deadmau5's equipment and his work-space. They go through synthesizers, speakers, and even play around with the iconic LED mau5head!
Fans also learn how much of what goes into a deadmau5 show is done in house such as the 3D rendering for his shows etc. Take a look at the in-depth 10 minute video below and try to follow along!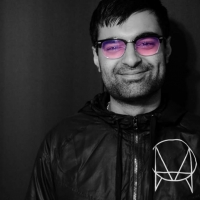 Harvit Gill
Toronto's very own, but my home is a festival near you. I'm a writer of all types and a man with too many hobbies. Creativity is life and I'm just a human. Being. Follow me on socials for new music or just to chat.