Fedde Le Grand & Shaggy Team Up for New Single "Firestarter"
Fedde Le Grand is back with a new single and music video with Ida Corr featuring Shaggy!
This unique collaboration combines dance music with elements of reggae and pop. Fedde and Ida have collaborated in the past and it has already been 10 years since they released 'Let Me Think About It', which reached #2 in the UK singles charts. The addition of reggae fusion legend Shaggy, famous for his 2000 hit "It Wasn't Me," only adds more style to "Firestarter." It's the collaboration you didn't know you wanted, but sounds great regardless.
The track was released on powerhouse Dutch label, Armada Music. You can take a listen below!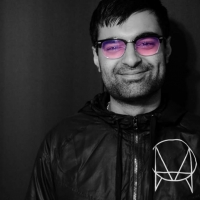 Harvit Gill
Toronto's very own, but my home is a festival near you. I'm a writer of all types and a man with too many hobbies. Creativity is life and I'm just a human. Being. Follow me on socials for new music or just to chat.