In the Final Hour Soundcloud Finds New CEO to Lead Their Transition
The negotiations haven't been pretty. There were times where the future of Soundcloud looked bleak but alas, it appears that we have some clarity in Soundcloud's situation moving forward. After it was announced last week that two investment firms would give Soundcloud a $169.5 million lifesaver, an ultimatum was presented to former CEO Alex Ljung. In order to receive the new investments, Ljung would need to step down as CEO and accept new leadership appointed by the investors. In an effort to save the platform, Ljung has accepted the offer and is now the Chairman of the board for Soundcloud.
His replacement as CEO is Kerry Trainor, the former CEO of Vimeo. Trainor will oversee Soundcloud's transition into what we hope will all be a new and improved platform. A few people helping Trainor in the transitional phase include former Vimeo employee Michael Weissman, Raine Group member Fred Davis and Soundcloud co-founder Eric Wahlforss. Davis is the son to legendary record label executive, Clive Davis. Although he is coming from the Raine investment group, Davis has worked for a number online music platforms including Spotify and Youtube. As for Wahlforss, he is expected to stay in his current position of chief product officer for the company.
New CEO Kerry Trainor had this to say about Soundcloud after he was officially announced as the new CEO.
"As a huge fan of the SoundCloud platform since its founding, I deeply admire what Alex and Eric have built. There is only one SoundCloud and its importance to creators and music culture is undeniable. I'm very excited to join this talented team and build the next chapter of growth around SoundCloud's mission to empower audio creators. I look forward to sharing more about our plan and path forward in the months ahead."

For those of you interested, the link to the entire press release here.




So how do you guys feel about this latest development? Do you think that the new investors will right the ship that is Soundcloud or will we come across more stumbling blocks that will only cloud the future of the platform?


H/T: YourEDM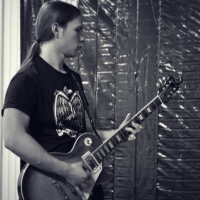 Aric Manthey
Writer, Musician, Producer. Probably everything in between. I look forward to bringing you the best possible coverage of all things EDM!