Dutch Duo Droeloe Release Scorching Track "SUNBURN" on Bitbird [LISTEN]
Dutch future bass/trap duo, Droeloe has been killing it lately. Released under San Holo's Bitbird label, Droeloe is now coming to their latest release called "Sunburn".
"We started working on "Sunburn" the first week we were in LA for the first time. The whole was based around the feeling that we were away from home and the daily grind, and kind of living out the 'artist life' out in LA." "...it is about how turbulent love and success can feel, every passionate positive experience or feeling can make way for its negative counterpart at some point." Vincent Rooijers & Hein Hamers (Droeloe).
This very personal touch from the artist really shines through the surface, giving it a nice vibe for the track. Though sounds more pop than their past releases, "Sunburn" still embodies the bass production that Droeloe is known for. With warm basslines and low-end drums accompanied by female soulful vocals, "Sunburn" is a very lighthearted track that will make you put it on loop for the next few weeks.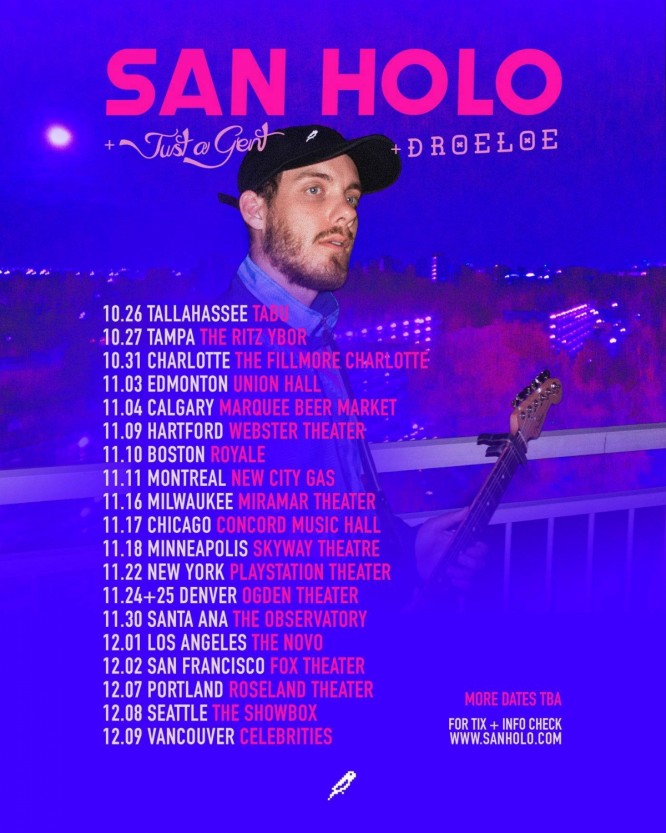 Droeloe is now on North America tour with their Bitbird family member, San Holo. droeloe.com for tickets and other updates.