Holy Ship! Fam Start #NoGaryNoShip Petition As Rumors Fly About the Absence of Destructo
Earlier this afternoon, whispers began circulating timelines, feeds, and comment boxes suggesting that HolyShip! founder Gary Richards, mostly known under his moniker Destructo, may not be making it on the boat this year.
While sources have not come forward to directly lay grounds to these claims, "HolyShip Fam" have pointed out that Destructo's website tour schedule has recently changed – sans HolyShip!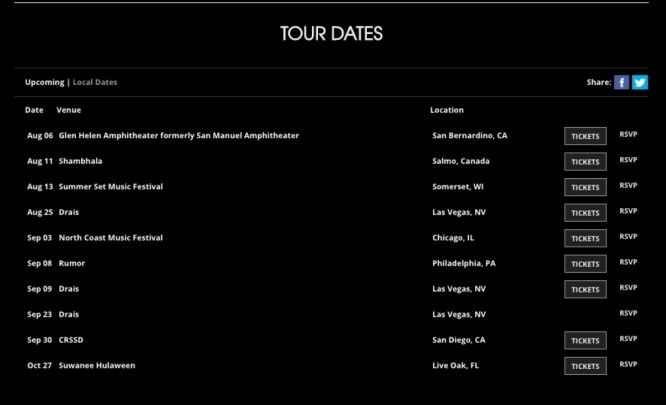 Although arguably the tour dates do not include any dates past October, Ship Fam is has already declared that they're ready to take up arms against Live Nation for reportedly denying Richards a slot on HolyShip!'s lineup for 2018. In a petition titled #NoGaryNoShip, fans are already displaying their distaste for the alleged absence of the proud and fearless leader.
Even Boys Noize tweeted out in solidarity with the #NoGaryNoShip movement, giving greater weight that the rumors may not in fact be rumors at all.
Read the full petition below, and follow the link to sign if you're not on board with a HolyShip without Gary!
An open Letter to Live Nation from this amazing community known around the world as Shipfam.

Dear Live Nation, we may not know exactly what the core issue is between you and Gary Richards, and frankly, we do not care. Gary Richards is the reason that HolyShip, Shipfam, and many prominent and well known DJ's are known all around the world today. His name is synonymous with high quality and well-staged events all around the world, and without Gary, there is no ship, and most importantly, no Shipfam.

At the end of the day, if you choose to give Gary the boot, or otherwise force him from Holyship, we pledge to make this hurt, and not physically, but financially.

Each year, Holyship, which was founded by Gary, brings in crowds from all over the world in excess of 5-10 thousand people per year, for ship alone.The Base Cost of attendance is at least a thousand dollars (US) per person, and much much more in merchandise, food, drinks, and other sources of revenue. By signing this pledge, this family has agreed to either no longer attend Holyship, or severely curtail our spending, which WILL cost you millions.

Live Nation, the ball is in your court. Play smart.