Brooklyn Electronic Music Festival Gears Up For its 10th Anniversary with a Pure Lineup
Brooklyn Electronic Music Festival is back with a piping hot lineup that represents well curated talent from the underground and (super) underground techno and house DJs from around the world.
In it's 10th iterations, BEMF is heading back to the borough this October 12-14th featuring a live performance from Bicep, right before they drop their debut full-length album this Friday. Supported by other well-known heavy hitters, Pete Tong, Gorgon City, Green Velvet, Tokimonsta, and Justin Martin, Brooklyn Electronic Music Fest has a fine offering of artists for the newly introduced fans of the underground.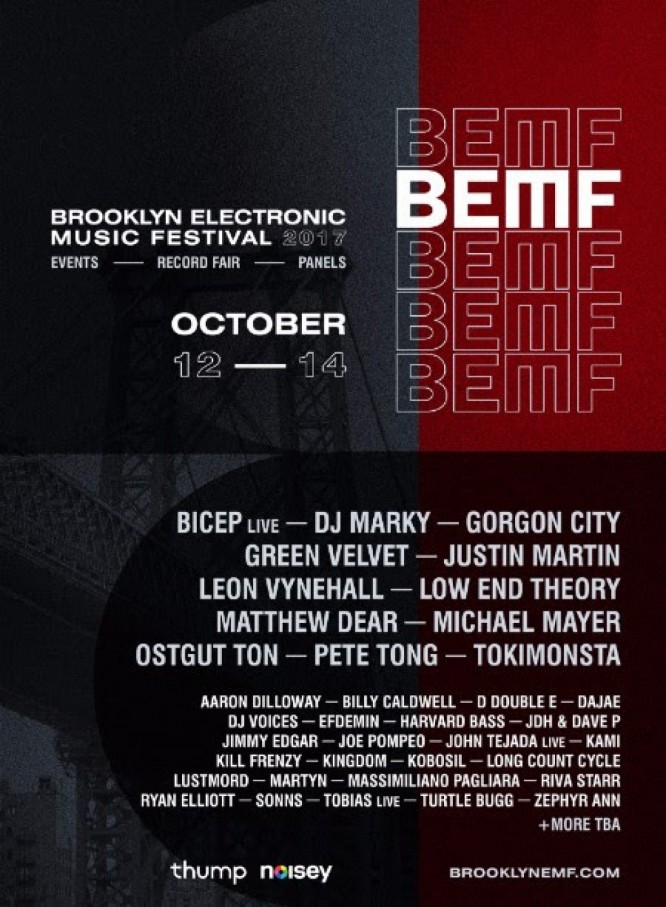 For those with a very subtle and fine taste however, fans can get there kicks from a fully curated Ostgut Ton event - featuring handpicked artists from the famous Berlin label owned by the notoriously exclusive nightclub, Berghain.

In addition to events throughout Brooklyn, BEMF will also feature industry panels as well as record fairs for those crate diggers keen on finding the most exclusive vinyl. Help support the local scene by grabbing your deeply reduced ticket by following the link!