Snails Releases a Demonic New Trailer to Tease his Debut Album
Everyone's favorite vomitstep DJ, Frédérik Durand, better known for his stage name Snails, has become a main stage fixture in recent years because of his heavy dubstep and wildly hilarious antics. Yesterday, the Montreal native took to Facebook to share some big news with his legions of fans by announcing his very first debut album.
Although we don't have an official release date for the album, many of the vomitsquad hope that unreleased high-profile collaborations will be featured on the album.
While we sit here patiently waiting for a release date, check out the terrifyingly awesome trailer below.
If you haven't yet, be sure to check out Sluggtopia, featuring the heaviest of the heavy hitters including NGHTMRE and Joyryde. Tickets are still on sale (limited quantities) for the Red Rocks event here.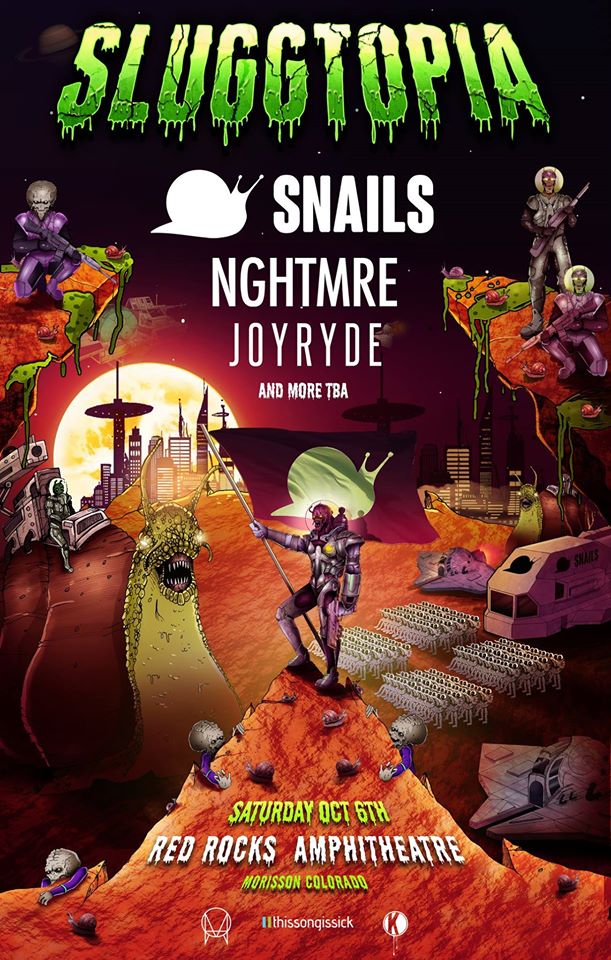 Cover photo courtesy of Insomniac