Diplo Debuts "PHURRR" Music Video with Bollywood Icon Shah Rukh Khan!
Diplo has released an official music video for the track "PHURRR" via Sony Records India.
The track is a collaboration between Diplo and Pritam, who is a Bollywood music director/composer. The track is of course produced by Diplo and features vocals from Mohit Chauhan & Tushar Joshi. The video has clear cameo's from Bollywood icon Shah Rukh Khan who happens to be rocking a Mad Decent bomber. The track samples familiar Bollywood sounds and though the lyrics aren't understood by everyone, the melody is great and the drop on the track is the signature Diplo at his best. The music video itself is choreographed and shot beautifully with scenes from India to Eurpoe.
Take a listen and watch the music video below!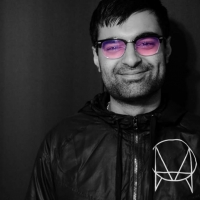 Harvit Gill
Toronto's very own, but my home is a festival near you. I'm a writer of all types and a man with too many hobbies. Creativity is life and I'm just a human. Being. Follow me on socials for new music or just to chat.