Above & Beyond Tug on our Heartstrings with "Tightrope" [LISTEN]
Our favorite trance trio is back at it! After a stellar debut on a recent tour in India, Jono Grant, Paavo Siljamäki, and Tony McGuinness finally have released their single "Tightrope" featuring incredible vocals from Marty Longstaff.
Above and Beyond has had yet another impressive year this year, releasing hits such as "1001", "Balearic Balls", and "Surge". Not only have their releases been huge, but their performances have been even more massive. The Anjunabeats Founders have found themselves atop lineups at the most prestigious of festivals, such as Ultra and Electric Daisy Carnival. They're only weeks away from their own event, Above and Beyond Group Therapy 250, which is to be held at the Gorge Amphitheatre this September.
Their latest release, "Tightrope", tackles the loss of hope and direction in times of need. Marty Longstaff truly does the tune justice, taking simple yet inspiring lyrics and adding mounds of emotion to each syllable. Following the formula to a progressive-house drop, the trio truly brings us on an emotional ride with this one.
Above and Beyond is an act you can't miss on tour. With that being said, they've got plenty of performances left this summer. Take a look at the rest of them below:
Aug 10 Cream Ibiza Ibiza, Spain
Aug 11 Custom House Square Belfast, United Kingdom
Aug 13 Outside Lands San Francisco, CA
Aug 19 Summer Sonic Tokyo, Japan
Aug 20 Summer Sonic Osaka Shi, Japan
Aug 24 Amnesia Ibiza, Spain
Aug 26 Creamfields Daresbury, United Kingdom
Aug 27 Mysteryland Amsterdam, Netherlands
Aug 31 Amnesia Ibiza, Spain
Sep 02 Electric Zoo New York, NY
Sep 03 Sun City Music Festival El Paso, TX
Sep 14 Red Rocks Morrison, CO
Sep 16 ABGT250 George, WA
Sep 22 Story Nightclub Miami Beach, FL
Sep 23 The Metropolitan Nightclub New Orleans, LA
Sep 24 Imagine Festival Atlanta, GA
Oct 28 Something Wicked Festival Houston, TX
Nov 04 The O2 (SOLD OUT) London, United Kingdom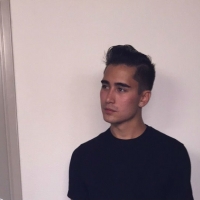 Niko Sani
Alaskan currently dwelling in the Pacific Northwest. Find me on the rail and we can talk about wubs in between headbanging. Basshead.