Envision Weaves in Music, Magic, and Art with Massive 2018 Lineup
Envision is preparing for another magical getaway full of music, art, and yoga for its 2018 edition in picturesque Costa Rica.
As a gathering for the deeply conscious, Envision Festival seeks to align the body, soul, and spirit with an immersive event taking place February 21st-25th, 2018. Musically, Envision is bringing the experimental material of Thriftworks and Manic Focus, with the the spiritually focused sounds of Desert Dwellers, as well as deeper vibes vibes from DJ Tennis, Behrouz, and Audiofly, and so many more.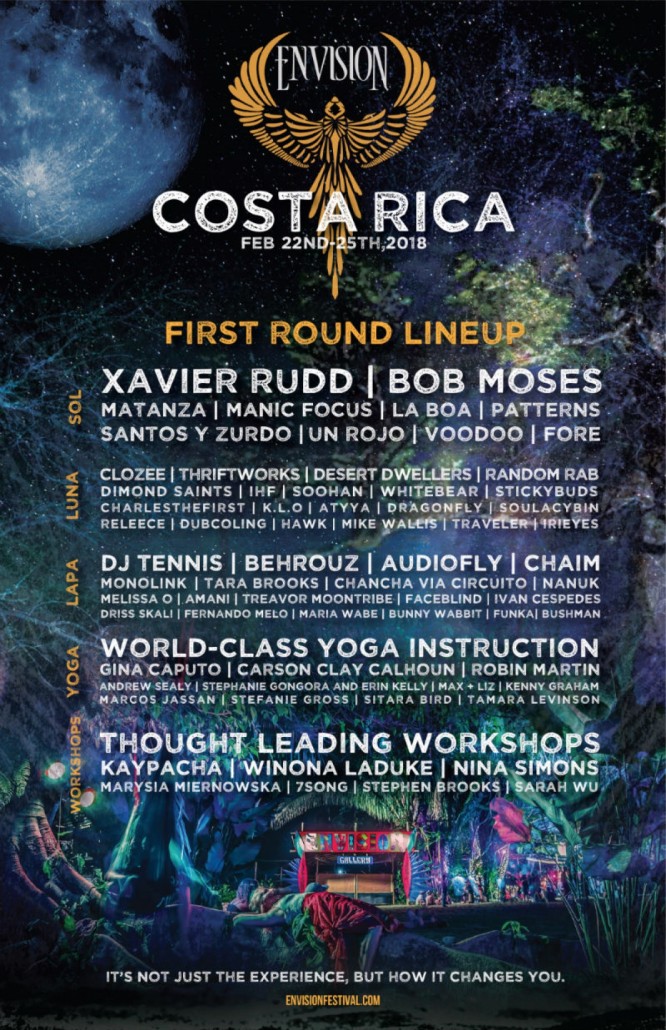 With full programming that includes panels and yoga workshops, Envision Festival is the perfect place to reconnect with mother Earth with a beautiful rainforest backdrop.
Don't believe us? Check out the 2017 after movie below!