REZZ Announces an Accompanying Comic Book to Go With Her 'Mass Manipulation' Album!
After the spectacular new album release with Mass Manipulation, REZZ has no plans of hitting those breaks on her awesomeness anytime soon.
Just yesterday, the Space Mom teased the Cult of REZZ on Facebook that there was a big new announcement coming up. She later went on to reveal on all her social media platforms that she was getting ready to release a Mass Manipulation Comic Book to accompany her stunning album.
About a month ago she took to Twitter to discuss her way forward with her future endeavors. This vision of hers for the future gave her cult like following life! And to now add to it, available for Pre Order from today on her website, is the Mass Manipulation Comic Book which has been a year in the making and is written in collaboration with illustrator and animator Luis Colindres, who is also responsible for all of REZZ's amazing album/ep/track artworks.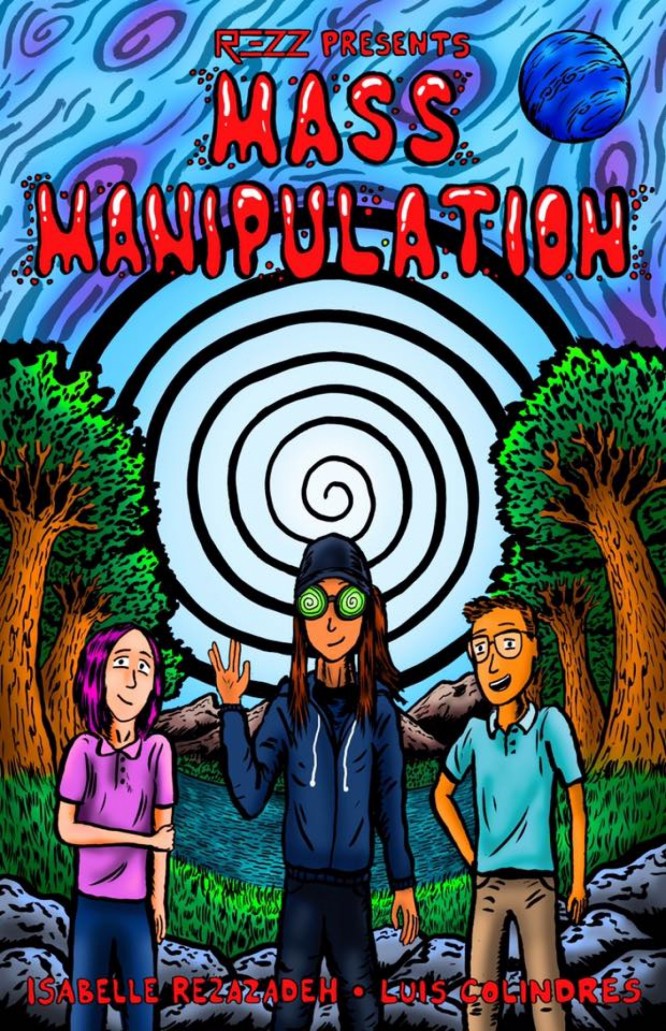 The comic book is a visual representation of the signature, deep, dark and psychedelic in a way Rezz sound of hers from the album and bringing it to life. The story revolves around a young REZZ just as she arrives on Earth from the cold, watery planet of Neptune. She has come to hypnotize the people of Earth, and make them learn to love her eery, industrial techno sounds. Do you really think there is ANYONE who can resist those vibey hypnotic eyes?

Along with the announcement of the pre-orders for the 60 page Comic book, Rezz also released an animated official video for "Premonition" feat. Knows today to hit them feels!