Walker & Royce Drop Dancefloor Burner "Rub Anotha Dub" ft Green Velvet [LISTEN]
Walker & Royce have released a second track for all to enjoy off of their unreleased album "Self Help". "Rub Anotha Dub" is the 2nd single from Walker & Royce's the album, featuring contagious lyrics from the voice of the one and only Green Velvet.


The duo made began working together in 2011 and caught the attention of Crosstown Rebels boss Damian Lazarus with one of their very first releases. The result of his interest led to the creation of the Crosstown Rebels EP "You're Not Welcome" and with that, Walker & Royce was launched into the dance music spotlight.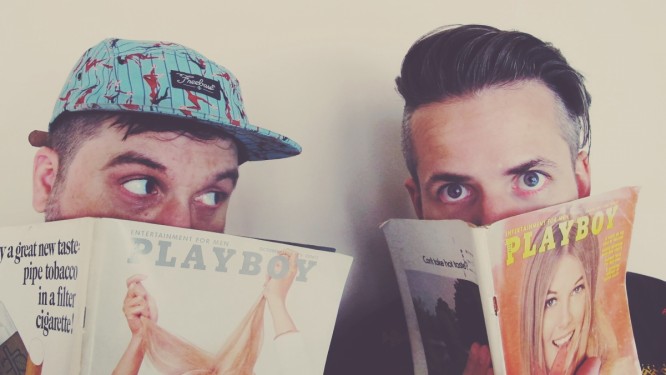 Over the time that has passed since their first release, the artists have gained support from artists such as Sasha, Adam Beyer, Maceo Plex,Gorgon City, Eats Everything and Dirtybird boss Claude Vonstroke, founder of the label that the album will be released on.
The duo is begging their tour for the soon to be released album in Estonia, traveling across Europe and then back to North America until the end of this year. After seeing the two at Hard Summer this year I can guarantee that they do not disappoint when seeing them live.


Check out the full tour dates below:
9/15 - Eleven Club, Tallinn, Estonia
9/16 - WEIDENDAMM, Hanover, Germany
9/22 - Waagenbau, Hamburg, Germany
9/23 - Platform, Shrewsbury, UK
9/30 - Egg, London, UK
10/1 - Kater Blau, Berlin, Germany
10/7 - Dirtybird Campout, Bradley, CA
10/14 - Halcyon, Portland, OR
10/19 - HiFi Club, Calgary, Canada
10/20 - 9910, Edmonton, Canada
10/21 - MIA, Vancouver, Canada
10/28 - 1UP, Reno, NV
11/3 - Dirtybird Players, Brooklyn NY
11/4 - Dirtybird Players, Washington DC
11/11 - Spybar, Chicago, IL
11/16 - Grasshopper Underground, Detroit, MI
11/18 - Birdhouse @ Goldrush Festival, Chandler, AZ
11/20 - Billy's Lounge, Grand Rapids, MI
12/1 - The Nines, Dallas, TX