Beatport and Anjunabeats Reveal the Latest Beats In School Winner
Last fall, Above & Beyond's Tony McGuinness, Jono Grant, and Paavo Silijmäki joined forces with Beatport's Beats in Schoolto find the next great producer talent. As founders and A&R of the dominant Anjunabeats label, the trio launched the campaign to give an opportunity to a talented, but unknown, producer in the hopes of offering a leg-up in an industry that is rarely known for giving big breaks.
The contest, which launched in October, offered would-be producers the opportunity of a lifetime to learn the ins and outs of the biz from some of the world's most highly respected artists. Apart from getting one-on-one guidance from Beatport and its industry partners, "hardware homework" from leaders in music hardware, as well plenty of exclusive swag, the talented winner would receive a yearlong mentorship from the legendary Anjunabeats label.
After an intensive judging process, whittled down from 20 talented contestants, Anjunabeats selected 28-year-old Joel Freck from Nova Scotia, Canada. Although Joel has released music in the past on labels like Alter Ego Records, Export Elite, and Ride Recordings, the goals was also to find his name (and music) amongst the roster on Anjunabeats.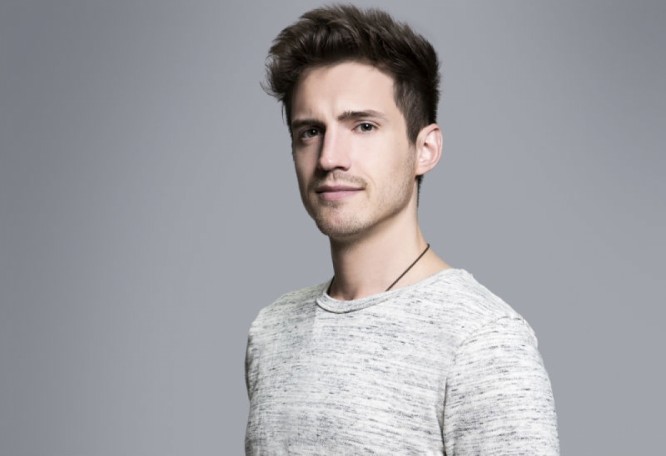 Speaking about the contest, Joel was excited for this rare opportunity:
---
"I believe Anjuna's production value to be second to none, so anything I learn throughout this experience will be valuable to me as an artist...Ideally in five years I would like to be doing this full-time, hopefully as a member of the Anjuna family."
---
Anjunabeats' Senior A&R Gareth Jones had nothing but kind words regarding Joel and the rest of the Beats In School contestants:
---
"We were really impressed with the quality of submissions for the Beats In School competition, with the shortlist full of familiar faces from Above & Beyond's Group Therapy radio...Joel, on the other hand, is a relative newcomer, yet his demos show a maturity and creative approach beyond his handful of releases. His tracks captured the uplifting Anjunabeats festival sound and we look forward to channeling that energy into some new productions over the next 12 months."
---
The Anjunabeats contest wraps up the second phase Beatport's Beats in School campaign. Initially launching with a contest with Yousef's Circus Recordings, Beats in School enters phase 3 with a contest for a year long membership with London Elektricity's notable UK Drum and Bass label, Hospital Recordings.
Find more information about Beats in School by heading to beatport.com/beatsinschool