Turn Up your Weekend with Mr. Saturday Night 009
It's now two weeks into the new year, resolutions are becoming tougher and most of us are definitely in need of a break. Lucky for us, it's Saturday night! Round up the squad and get ready for the beginning of an epic weekend. Let's start it off with a drink.
This weeks drink is called the "Apples to Apples". The recipe is non-alcoholic, but feel free to add your preferred spirit to the mix.
All you need is:
1.5oz green apple juice
1 oz. ginger
¾ oz. lemon
Grated cinnamon
Shake and strain all of the ingredients. Serve over ice and garnish with an apple slice if desired.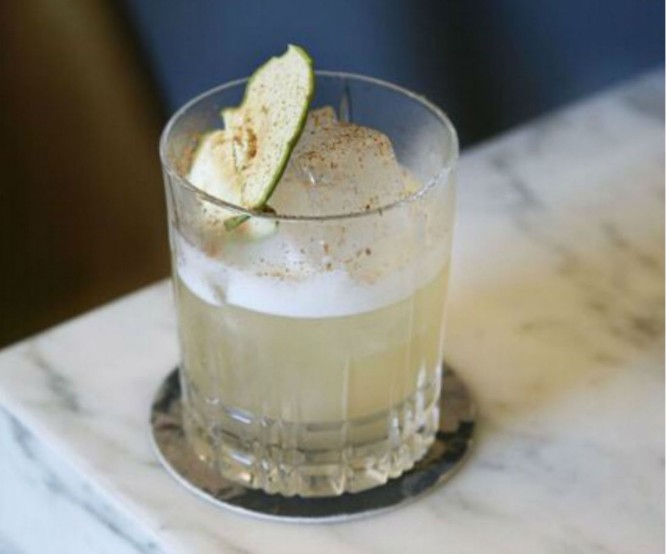 >Now that the (non-alcoholic) drinks are flowing, it's time for the most important part of any night, the music. All good nights starts with good music, and we have just the right playlist for you. Included are 20 fully energized tracks from artists such as Pixel Terror, YehMeh2, Grandtheft, and more. So cheers to the night, and cheers to 20 of your new favorite songs.😉
Recipe by John Howard. Photo by Angelina Hobbes.
Playlist curated by Rachel Woods. For more, follow Holly Woods.