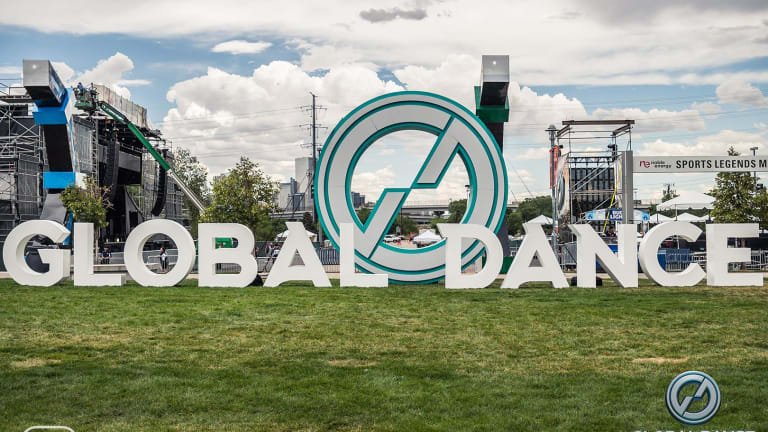 5 Artists to Catch at Global Dance Festival 2018
Here are our top 5 artist recommendations to check out at Global Dance Festival.
The 2018 festival season is in full swing. This year there is more talent than ever before being booked at events. Some talent is new and some talent is making their festival comeback. Lineups can get overwhelming at times but lucky for you we are here to help shuffle you in the right direction.
1.) Deadmau5 - Friday - 9:45 p.m. to 11:00 p.m. #SummitStage
The mau5 has been on a festival binge this season. He has been playing festivals all over the states and hard at work on new music. For instance, he was booked at Spring Awakening Music Festival in Chicago and just finished playing closing out night one at Paradiso Festival in Washington. Both of these performances he brought the cube. Now there has been no talk about what kind of stage he will bring for Global but looking at his previous record it might possibly be the cube. Deadmau5 just released a whole new album with a brand new track so expect new music to be dropped during his set.
2.) Adventure Club - Saturday - 10:00 to 11:00 p.m. #NorthenLightsStage
Adventure Club is a duo that always promises to bring the heat no matter where they are playing and to whom they are playing for. It seems like this festival season they are showing up on more lineups than normal and we cannot help but to wonder why that is? Maybe it has to do with the recent release of their new Superheroes Anonymous 9: Survival as the next volume in the series. It has been nearly three years since the last volume was uploaded and it was worth the wait. These two close out the festival so make sure to attend this set.
3.) ATLiens - Friday - 8:00 p.m. to 9:00 p.m. #NorthenLightsStage
These two masked individuals let their music do the talking for them. They are so talented that they do not even have to show their faces to get the crowd going. ATLiens are currently on 'The Invasion Tour' and it's making a pit stop in Colorado just for Global. These two are on the rise so don't sleep on them. Check out our interview with them from EDC Las Vegas down below.
4.) Future - Friday - 8:30 p.m. to 9:15 p.m. #SummitStage
It has not even been a full two weeks since Future's latest mixtape 'BEASTMODE 2' has been out and it already has become the highest streaming only release on Billboard 200, according to Hypebeast. So far the mixtape has been streamed over 73.5 million times. This leaves room for some major recognition for Future and without a doubt should be on your schedule for Global.
5.) Illenium B2B Said The Sky - Saturday - 5:30 p.m. to 6:30 p.m. #SummitStage
We saved the best for last. It wouldn't be a festival without a feelsy, jaw-dropping, emotional B2B right? Global has you covered with this B2B. This was a surprise addition to the festival lineup a couple weeks back and fans were thrilled. Illenium already does one heck of a job when it's just him but add in another artist there and its game over. Just take a look at his Coachella performance from this year.
Connect with Global Dance Festival: