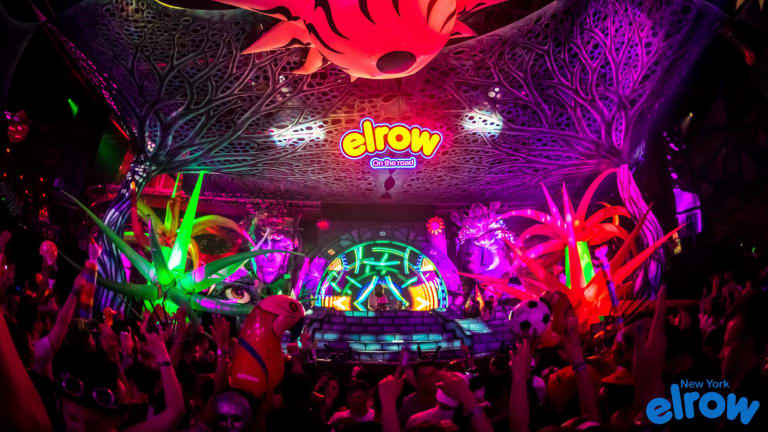 8 Reasons Why Elrow's First NYC Residency Show Was One To Remember
Ain't no party like an Elrow party.
Barcelona-based nightlife brand Elrow's first show as part of their NYC residency was phenomenal.
Performances from house and techno heavy-hitters like Eats Everything, Thomas Jack, Toni Varga, Andrea Oliva, and Steve Lawler had the crowd reeling till 4 in the morning. 
Apart from the wonderful sets, the atmosphere was unbelievable. Known for their wild, vibrant and immersive themes, Elrow brought the "Nomads, New World" to Avant Gardner last weekend. The industrial Brooklyn warehouse was transformed into another world chock-full of color, costumes, bright lights and creative art installations. 
All in all, it was a spectacular party. Here are 8 reasons why.
1. Incredible performances all night long, including a special closing B2B performance by Steve Lawler and Andrea Oliva
2. Mind-boggling stage design
3. A stylistic ceiling with enough eye-candy to rival the stage 
4. An immersive other-wordly environment throughout the venue
5. All sorts of crazy inflatable toys
6. Confetti, so much confetti
7. The Elrow mascot Rowgelia crowd surfing on an inflatable raft
8. Most importantly, a crowd that knows how to get down
We can't wait for round 2, on Saturday, July 28th! Sign up here for info on the next party.