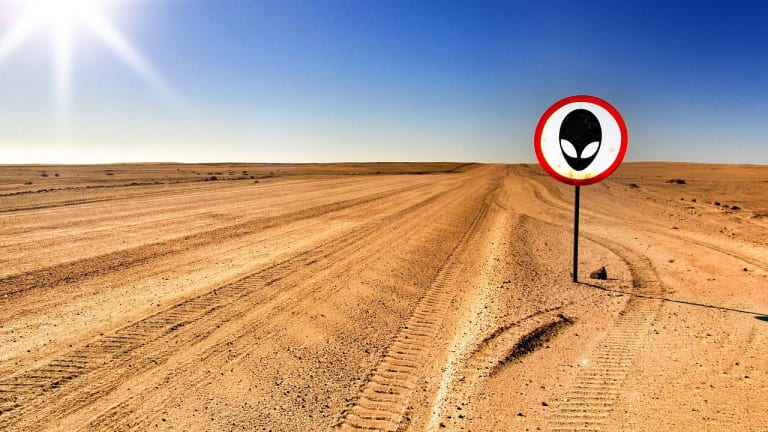 Alienstock 2019 Drew Over 10,000 Attendees in Las Vegas
Alienstock 2019 in Las Vegas celebrated 10,000 attendees with a recap video.
At the beginning of the summer, a fictitious Facebook event took the internet by storm. The event called for its attendees to raid the Area 51 military base and uncover what secrets they keep. Millions of people responded to the event, and alien and Area 51 memes flooded the internet. 
After seeing such massive interest in everything alien-themed, organizers across the desert planned events around the fictitious raid. After detaching himself from a scheduled gathering, the creator of the farcical Facebook event that started it all teamed up with local promoter Collective Zoo and Bud Light for an interstellar celebration of aliens and internet culture, Alienstock 2019. 
The free show took place on September 19th at the Downtown Las Vegas Events Center. Its lineup was "classified" so fans were in for a real surprise when artists like Astronomar, Born Dirty, and more took the stage. After the show, the promoters revealed that over 10,000 people were in attendance and shared a recap video. 
In addition to the Alienstock 2019 event, the YouTube channel for the organizers mentions an upcoming tour and links a tour website. At the time of writing, the site appears to be primarily a merchandise store, but at the bottom of the page, there's a section that states: "We're coming to a city near you! Subscribe for Updates."