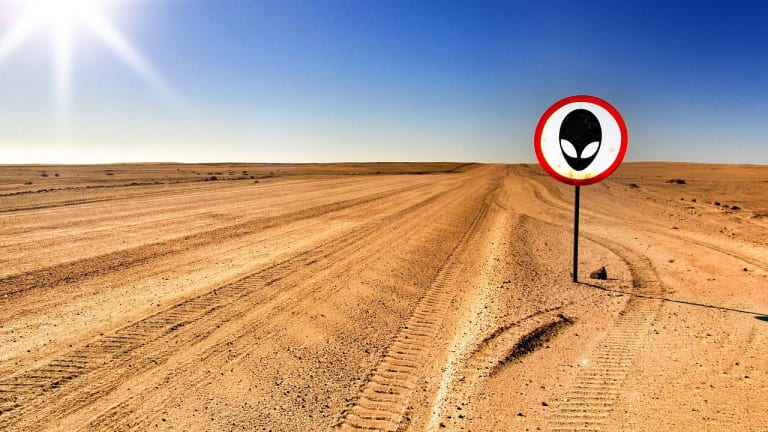 Alienstock Founder Involved in Lawsuit Over Pornhub Sponsorship and Misinformation
The Storm Area 51 saga continues with a high-profile lawsuit.
One of the hottest memes of the summer was the Storm Area 51 Facebook event. The joke event gathered millions of followers and inspired several alien-themed music festivals and related events. 
One event, in particular, Alienstock, is in the midst of a legal battle over the rights to the name, misinformation, and sponsorship money from PornHub. The $70,000 allegedly put up by the adult streaming platform was meant to pay for various event-related expenses.
According to KTNV 13 Las Vegas, organizer Connie West is claiming that her former associates failed to hold up their end of an agreement and spread misinformation about the festival. The lawsuit claims that the misinformation "...led to a mass confusion among the public and critical vendors and resulted in numerous cancellations."
The station published an investigative feature on the controversy. Included in their report was an interview with Frank DiMaggio, a defendant in the lawsuit. While speaking with the news channel he gave his side of the story. In his own words:
"A lot of what she's saying is not accurate and there's many witnesses that will corroborate, she's not a victim in this.

We never told them anything was canceled out there, we just said the Alienstock brand and Matty Roberts would not be there,

So they continued on, regardless, and she said she would worry about the legal ramifications at a later date."
The defendants will have to respond to the allegations by the end of the month. You can read the entire investigative report from KTNV 3 Las Vegas here. 
H/T: Your EDM