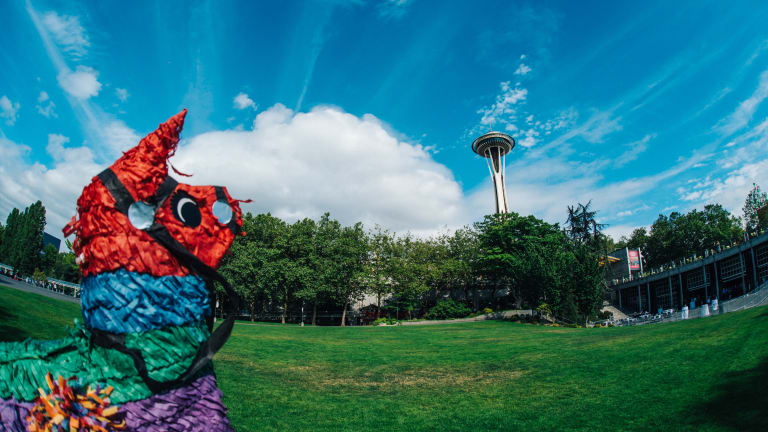 Dillon Francis Loves Seattle, Especially with All My Friends
AMFAMFAMF approaches their second sold-out Seattle event with Dillon Francis' event, Hello Seattle, I Love You.
Founded by the legendary concert promoter, producer, DJ and label executive Gary Richards (A.K.A. DESTRUCTO), All My Friends (AMFAMFAMF) is a Los Angeles based concert and festival promotion company. Built by music lovers, for music lovers, the brand was founded with the mission of providing "all of their friends" with the best experiences imaginable in a setting where they can discover exciting new sounds from all genres of music. That's exactly what they've set out to do with AMF Presents: Hello Seattle, I Love You w/ Dillon Francis on August 4th.
Although based in Los Angeles, AMFAMFAMF is by no means limited to California alone. In 2019, All My Friends has made major headway in the Pacific Northwest, selling out their first Seattle event "Black Book In The Park" with Chris Lake, Justin Martin, Destructo, Noizu, Vnssa and local artist Darrius. Tomorrow, AMF Seattle (alongside local promotion company Upper Left) stand to sell out their second straight event. Headlined by Dillon Francis with killer support from What So Not, Party Favor, Wax Motif, Nitti Gritti, and Kendoll, August 4th at the Fisher Complex is set to be a wild day in the rainy city.
It's clear that All My Friends is making major moves to carve out their own space within the rapidly shifting EDM scene, and their mission to establish a prominent position in the Seattle market is certainly a sign of things to come. In the words of Richards, "I think about all the friends I've made and how I am a part of their story. They are more than All My Friends, they are All My Family." 
We can't wait to see with AMFAMFAMF is up to next; it just might be something new and exciting near you. 
Grab one of the remaining tickets before they are all gone.
FOLLOW AMFAMFAMF:
Facebook: facebook.com/AMFAMFAMF
Twitter: twitter.com/amfamfamf
Instagram: instagram.com/amfamfamf
Soundcloud: soundcloud.com/amfamfamf