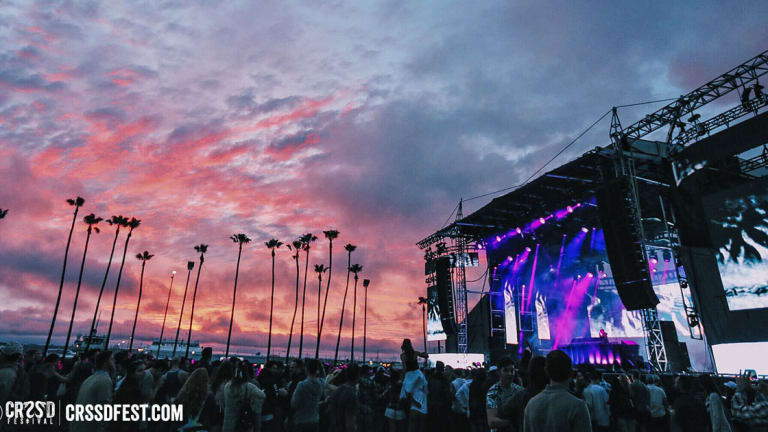 9 Tracks That Will Amp You Up For CRSSD Music Festival
Welcome to festival paradise.
Calling all festival enthusiasts!
CRSSD Music Festival is about to kickstart our favorite time of the year – festival season!
There are not enough words that can fully describe the magic of CRSSD. It carries an energy hard to replicate anywhere else. This biannual celebration combines the best of electronic music, popular and underground. Held in the heavenly San Diego California, it stages memorable acts alongside picturesque views. Palm trees, the Pacific Ocean, and blue skies are a few of the enchanting features CRSSD has to offer. 
CRSSD has a reputation for curating an immaculate lineup -mixed with house, progressive, and futuristic sounds to accommodate any ear! You will be shaking your butt one second, and crying the next. 
We have gathered our favorite tracks that you will hear at the first west coast music festival of 2018! 
 Okay - Shiba San
Rewind to 2014 for a moment and lose yourself to this iconic track. It will always slap.   
Wait - NoMBe 
Soft, sultry and vibrant. NoMBe will bring all the feels and blow you away with beautiful beats. 
We Got U - Lemaitre 
This electronic/indie duo will bring fun and uplifting tunes under the California sun. 
Starlight - Jai Wolf 
Imagine the sun setting, the stars peering out, and "Starlight" playing... magic. Don't miss this set. 
You Got Me - SNBRN 
Powerful vocals and a killer drop. SNBRN will bring the heat with this dynamic track!
Heading Home - Gryffin 
Go back to Gryffin's roots with this timeless track. It will make you feel right at home. 
Alive - Empire of the Sun 
Performing at the iconic Ocean View stage, prepare to feel alive with these legends. 
Cola - Camelphat 
This British deep house duo will take over City Steps with this hypnotic track!
Scared to be Lonely - Martin Garrix (Medasin Remix) 
Medasin will be just what the doctor ordered when he plays this warm and bouncy remix. This producer is a star in the making!
Closer - Charlotte de Witte
The Belgian techno heavyweight has been riding a wave of momentum for the past year, and is finally making a long-awaited visit to North America. You've probably heard "Closer" played in all of your favorite underground DJs sets, but you don't want to miss her drop this bomb in person!