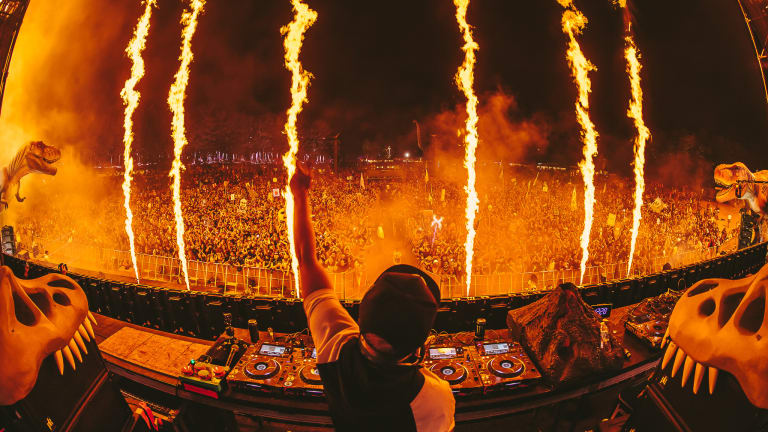 Bass Canyon and Lost Lands Announce 2019 Dates
Bass heads across the country have reason for excitement.
What do Bass Canyon and Lost Lands have in common? Well, they're both headlined by Excision for starters. In addition, they both simultaneously announced the dates for their 2019 installments, sending a wave of joy throughout the U.S. bass head community.
Bass Canyon will return to the Gorge Amphitheatre in George, Washington from August 23rd-25th. Lost Lands, on the other hand, will take place from September 27th-29th at Legend Valley in Thornville, Ohio. As always, both festivals will feature a set by none other than Excision (real name Jeff Abel) although no additional lineup details are available at the time of writing.
Previous editions of Bass Canyon showcased such DJ/producers as 12th Planet, SLANDER and Liquid Stranger. Past Lost Lands lineups have included the likes of Zeds Dead, Rezz and Snails. 
The organizers of both Lost Lands and Bass Canyon have said that lineup and ticketing details will be made available in the months leading up to each event.
Follow Lost Lands:
Facebook: facebook.com/LostLandsMusicFestival
Twitter: twitter.com/lost_lands
Instagram: instagram.com/lostlandsfestival
Follow Bass Canyon:
Facebook: facebook.com/BassCanyon
Twitter: twitter.com/BassCanyon
Instagram: instagram.com/BassCanyon