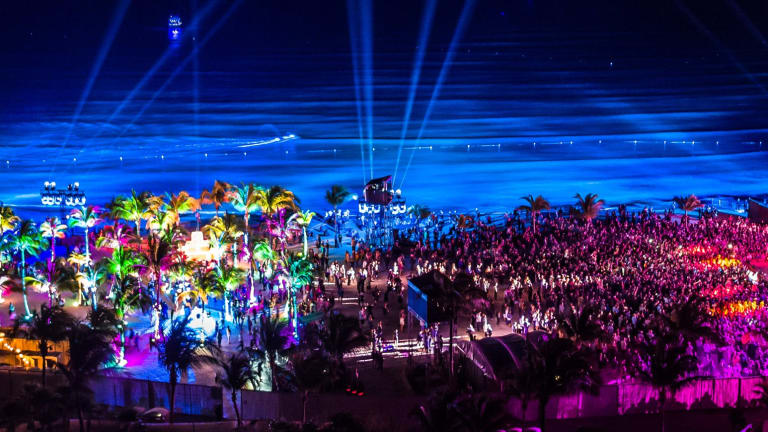 Bassnectar to Announce New Location and Dates For Deja Voom Festival Tomorrow
New resort will be reserved for festival attendees only following 2019's controversy
Earlier this year Bassnectar (real name Lorin Ashton) debuted the first edition of the Deja Voom festival located in the beautiful Rivera Maya, Mexico. The bass lord and savior marketed the four-day, all-inclusive destination festival as the "first-ever tropical family vacation" for headbangers to enjoy. Headliners included the aforementioned Ashton, Rezz, The Glitch Mob, Digital Mystikz and many more. 
Aside from the amazing music, one of the other highlights came in the form of Ashton's nonprofit charity, Be Interactive. The charity cleaned up 560 LBS of trash, donated school supplies, and hosted workshops on climate change. 
With all the positives and amazing music that came out of the four-day festival, so too did some controversy. The resort was held at the Barceló Maya Beach and also hosted Odesza's Sundara festival. Following Deja Voom, it was reported that a dolphin died in captivity where guests can view and play with them as an attraction. Animal cruelty claims have been directed at the resort. 
Flash forward to today, Ashton has announced on Twitter that the 2020 edition of Deja Voom will change locations and dates. The new resort will be solely occupied by festivalgoers and will transform into an interactive playground for all Deja Voomers to enjoy. 
Stay tuned for more information regarding the updates to the event. 
FOLLOW BASSNECTAR:
Facebook: facebook.com/Bassnectar
Twitter: twitter.com/Bassnectar
Instagram: instagram.com/Bassnectar
SoundCloud: soundcloud.com/bassnectar