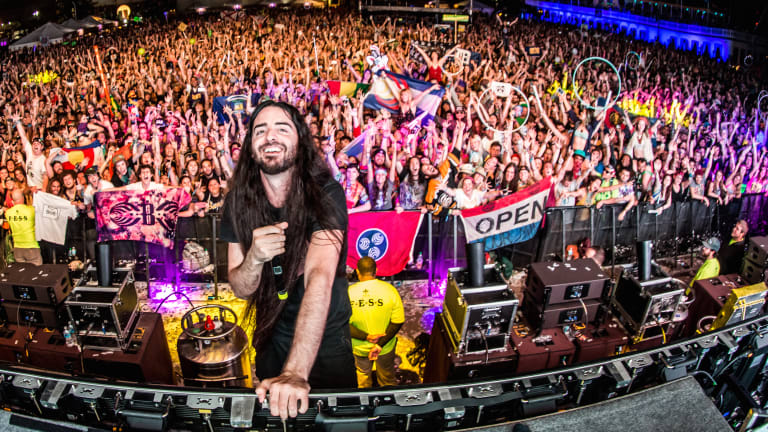 Bassnectar Reveals Dates and Location of Deja Voom 2020
An entire resort property has been reserved for the second Deja Voom.
Bass heads the world over have cause for excitement today as Bassnectar has officially announced the second edition of Deja Voom. The 2020 iteration of the world-famous DJ/producer's resort festival will run from March 25th-28th at the Grand Oasis in Cancun, Mexico.
Owing to controversy surrounding the inaugural event, attendees of next year's Deja Voom will not share lodging with unsuspecting vacationers. In a statement, Bassnectar (real name Lorin Ashton) revealed that the entire Grand Oasis resort has been reserved for ticket holders. "We are completely customizing every nook and cranny from the beach, to the atrium temple, to multiple nightclubs and sanctuaries and pools and sound systems," he wrote.
Tenant complaints weren't all that overshadowed this year's festival. Reportedly, a captive dolphin died shortly afterwards at Barceló Maya Beach, where the event took place.
Loyalty pre-sale tickets to Deja Voom 2020 will be available on July 17th, and general on-sale will begin July 19th. For more information, visit the event website.
FOLLOW BASSNECTAR:
Facebook: facebook.com/Bassnectar
Twitter: twitter.com/Bassnectar
Instagram: instagram.com/Bassnectar
SoundCloud: soundcloud.com/bassnectar