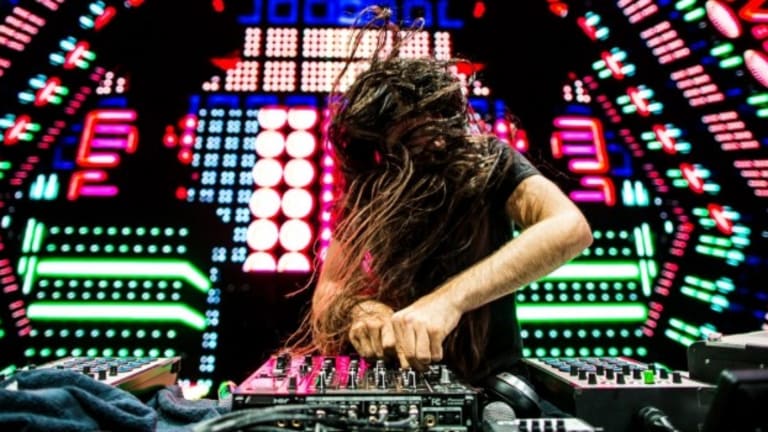 Bassnectar Is "Going Dark" for Newly Announced Day Of The Dead Shows
Bassnectar is creating a unique experience surrounding his Day Of The Dead performances.
Bassnectar has announced a pair of unique shows to celebrate Day Of The Dead. On November 1st and 2nd, Bassnectar is taking to Grand Rapids, Michigan to perform what he's dubbed "Freakstyle 2019." 
Bassnectar first floated the idea on Twitter back in June, although the explanation was cryptic at best. At the time, he described the event as a combination between his freestyle events and a dark party. 
Bassnectar's freestyle shows are curated with an "anything goes" mentality from a musical perspective. They differ dramatically from your typical festival set as they are inherently exploratory in nature. They're the perfect testing ground for Bassnectar to play deeper cuts, unreleased material, and anything else you might not normally hear in a Bassnectar set. 
For his Day Of The Dead sets, Bassnectar is taking that idea into its next evolution. The production for these shows will be stripped back and go dark. Augmented by the dark surroundings, the sounds of Bassnectar will undoubtedly resonate differently with fans looking for a haunting experience. 
Bassnectar's Freakstyle 2019 shows will be held in Grand Rapids' Van Andel Arena. Presale tickets are set to go on sale Wednesday, September 4th at 12 PM ET with general sales taking place starting on September 6th.
FOLLOW BASSNECTAR:
Facebook: facebook.com/Bassnectar
Twitter: twitter.com/Bassnectar
Instagram: instagram.com/Bassnectar
SoundCloud: soundcloud.com/bassnectar