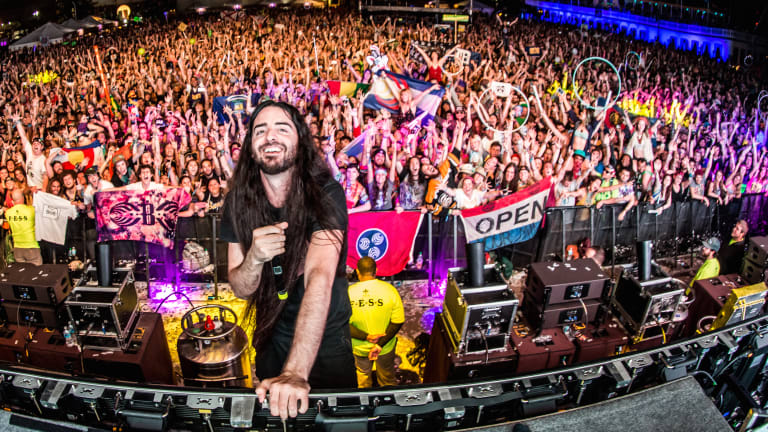 Bassnectar Announces Makeup Show After Venue Closure in Addition to New Mixtape
After days two and three of Bassnectar's Freestyle Sessions Summer Gathering were canceled, he announced a make-up show and a new mixtape.
After the unexpected cancellation of days two and three of Bassnectar's Freestyle Sessions Summer Gathering at the 1STBANK Center in Broomfield, Colorado, a makeup show has been announced alongside a new mixtape. 
On Sunday, June 9th at the Denver Coliseum, Bassnectar (real name Lorin Ashton) will host The Freestyle Party, a stripped-down and special show for 10,000 fans. Anyone with a Saturday, Sunday or three-day ticket to Freestyle Sessions Summer Gathering will be able to attend the event.
Ashton released a heartfelt note to fans, thanking them for their patience, love, and support and promised them a great show.
Joining Ashton will be Thelem, Phutureprimitive, and Shades. He's said that this is not a show and will most likely not feature lights or video, but he has described the event as "a huge altar of sound and space for you to swim around inside of it with your friends and family [sic]."
In addition to the makeup show, in order to make it up to fans who missed out on a day of the event, Bassnectar is trying to release his next mixtape a bit earlier. "It's the 20 year anniversary of the Dreamtempo mixtape, and we were gonna release a new mixtape after this weekend's event as a surprise, but maybe we can get that out a little early," he said.
Bassnectar also announced information on how fans can get refunds for the canceled event if they do not attend the makeup show. That information is available on his official website here.
FOLLOW BASSNECTAR:
Facebook: facebook.com/Bassnectar
Twitter: twitter.com/Bassnectar
Instagram: instagram.com/Bassnectar
SoundCloud: soundcloud.com/bassnectar