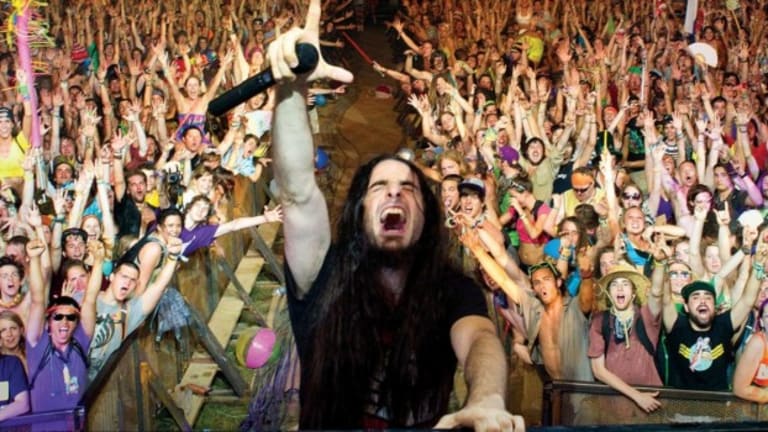 Bassnectar Adds a Third Night to the Freakstyle 2019 Day Of The Dead Dark Parties
Grand Rapids, Michigan will go dark for Day Of The Dead
You've voiced your opinions, and Bassnectar has listened. After he announced that he would throw a pair of shows from November 1st-2nd in honor of Day Of The Dead called Freakstyle 2019, tickets sold out rapidly. In order to accommodate the fans, the famed producer decided to add in a third date on October 31st, 2019. The festivities will be held at the Van Andel Arena in Grand Rapids, Michigan. 
Bassnectar (real name Lorin Ashton) has described the event as following a similar format to the Freestyle Sessions party he threw in Denver this year. For those unfamiliar, that means it will be going dark, creating the ultimate haunting experience right in line with the Day Of The Dead theme. His freestyle events are curated with the idea that "anything goes" in the music department. You can expect to hear some unreleased music, deeper cuts, and a more eclectic set from the legendary producer. 
Joining the party will be an impressive list of supporting acts. October 31st will feature DC Breaks, Russ Liquid, and Chee. The November 1st show will include Kursa, Stylust, and Super Dre. The final night, November 2nd, has J.Kenzo, Aztek, and Distinct Motive joining the stage to close out the epic spooky spectacular. 
If these shows weren't already enticing enough, proceeds will go towards Ashton's Be Interactive initiative to give away free therapy. $2 of every ticket sold will be allocated towards providing another 1,000 applicants with services. Previous proceeds came from his Bass Center XII ticket sales. 
Bassnectar's Freakstyle 2019 shows will be held in Grand Rapids' Van Andel Arena. All tickets go on sale this Friday, September 27th, at 12:00 PM EST. Purchase them here. 
FOLLOW BASSNECTAR:
Facebook: facebook.com/Bassnectar
Twitter: twitter.com/Bassnectar
Instagram: instagram.com/Bassnectar
SoundCloud: soundcloud.com/bassnectar