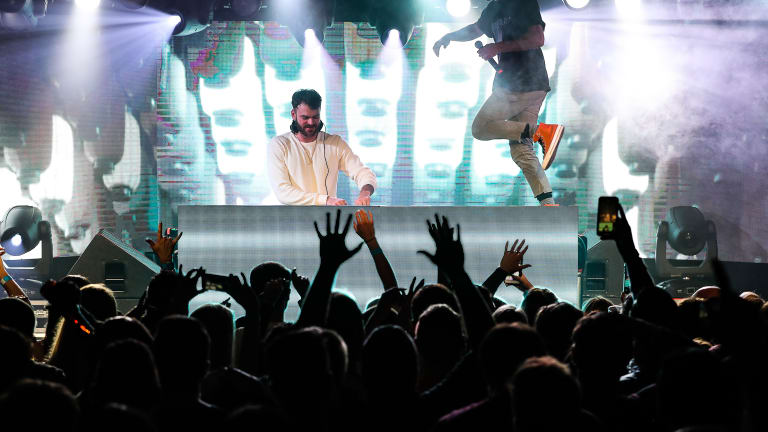 Aspen Never Sleeps: The Chainsmokers, Kygo, Lil Wayne, Louis The Child at X Games Aspen (Recap + Upcoming Events)
If you missed out on the 2019 Aspen X Games & Belly Up Events, we better see you there in 2020!
If you love live music and winter sports, it's hard to think of anything more exciting than a top-of-the-year escape to Aspen for a week of extreme sports, superb musical performances, and of course all the beautiful mountain views that Colorado has to offer.
What you might not know is that the same people who run the iconic Belly Up venue also book all of the talent for ESPN's Winter X Games outdoor music events. This means that all legendary talent that graces the X Games stage on Buttermilk Mountain also play intimate sets at Belly Up - the perfect treat for fans who couldn't brave the cold, or who simply want to continue the party late into the night.
In a joint statement, Belly Up owners Danny and David Goldberg said:
"The evolution of music in Aspen has gone from a few concerts and events to a mini festival-like atmosphere at Buttermilk and throughout the city. 

We're always trying to push the envelope at Belly Up, with bigger acts, new upcoming acts, or the hottest current acts. X Games weekend is no different. From where we were almost a decade ago to the magnitude it is now, it's been really fun to be a part of and see the evolution.

It's a pleasure and honor to work so closely with ESPN year in, year out to program and help make such a special week happen.

We love the dynamic of having outdoor shows and indoor shows for all the artists and fans, and creating unique experience in Aspen for all."
With major acts like Illenium, KYGO, The Chainsmokers, Louis The Child, and Lil Wayne, it's no wonder that people to Aspen from all over the world for one of the best events of the year. 
Don't worry though, if you missed out on this year's X Games week you can rest assured that Belly Up has phenomenal events all year round, and you can check out some of the best below!
Upcoming Events:
FOLLOW BELLY UP:
Website: bellyupaspen.com
Facebook: facebook.com/bellyupaspen
Twitter: twitter.com/bellyupaspen
Instagram: instagram.com/bellyupaspen/
YouTube: youtube.com/user/thebellyupaspen