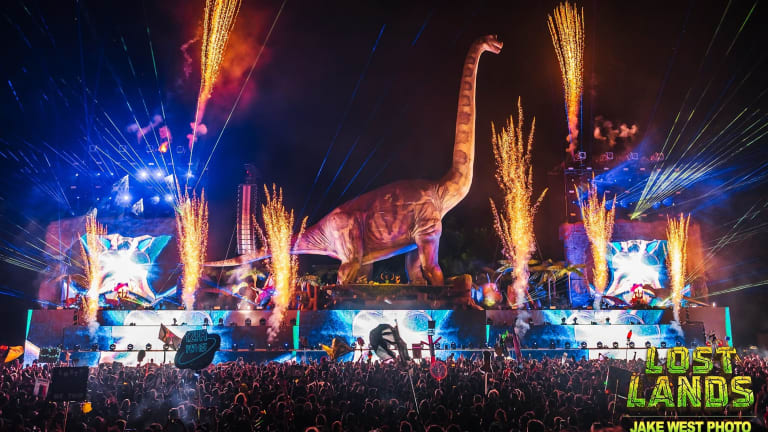 5 of the Best Genre-Specific Festivals in the World
We've compiled a list of some of the best genre-specific festivals across the globe.
While the Electric Daisy Carnivals and Ultra Music Festivals of the world celebrate a wide variety of artists and genres on their lineup, some great outings have used a more focused approach. Instead of simply dedicating a stage to a specific genre, some festivals step outside the box and create entire events focused solely on that sound. 
To pay tribute to this, we've put together a list of some of the best genre-specific festivals around the world.
Dreamstate
Insomniac's trance-specific brand, Dreamstate, has been known to host colossal events in the trance music community since its 2015 inception. Not relegated to a single location, Dreamstate hosts stages at some of Insomniac's major events alongside their major outings like Dreamstate SoCal and Dreamstate Europe. 
Notable Performers: Armin van Buuren, Paul Oakenfold, Paul van Dyk
Defqon.1 Festival
Dedicated to all things hardstyle, Defqon.1 Festival is the go-to gathering for those who like things on the harder end of the dance music spectrum. While the primary edition of the festival is held in the Netherlands, smaller versions of the hard dance celebration have been hosted in both Chile and Australia. 
Notable Performers: Angerfist, Wildstylez, Headhunterz
Movement Music Festival
Detroit's Movement Music Festival is as much a music festival as it is a history lesson. Considering Detroit is the birthplace of techno, what better place to hold a massive, weekend-long gathering honoring the past, present, and future of the popular genre? 
Notable Performers: Nina Kraviz, Carl Cox, The Belleville Three
Transmission 
The ever-moving festival, Transmission, has celebrated trance music all over the world. Held in six countries over three continents, Transmission is the prime example of trance's international appeal. Known for their monumental laser shows, Transmission touts some of the most impressive production on the festival circuit. 
Notable Performers: Above & Beyond, Markus Schulz, Cosmic Gate
Lost Lands
The newest entry on the list, Excision's Lost Lands Festival has become the world's premiere bass music event. While they've dipped their toes into some of the smaller bass subgenres (like bass house and trap), the festival is largely dubstep. With dozens of life-sized dinosaurs, organizers defy time and transport the Ohio venue to the prehistoric era year after year.
Notable Performers: Excision, Illenium, Zeds Dead