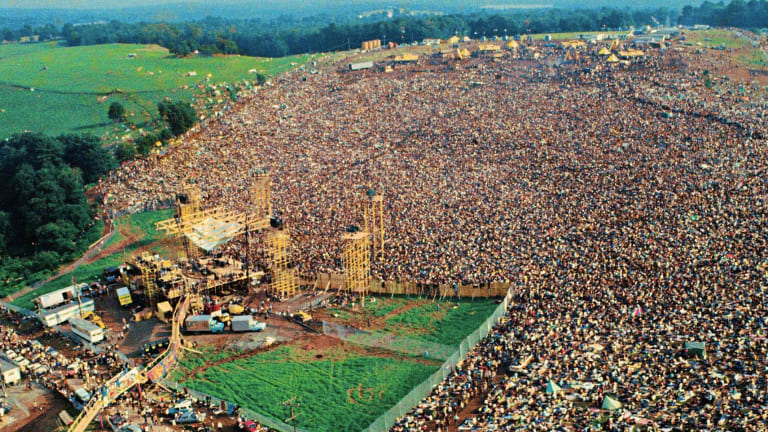 Bethel Woods Splits Woodstock 50th Celebration into Three Events
INVNT has parted ways with Bethel Woods and Live Nation as a result.
Following last November's revelation that the original Woodstock founders would not be involved in the 50th anniversary event at Bethel Woods Center for the Arts, the festival now appears to be dividing even further. Originally slated as a three-day gathering over three days, Bethel Woods Music and Culture Festival will now comprise three separate days - and INVNT has cut ties with the event as a result. 
"INVNT will not be involved in the new format and we wish Bethel Woods and Live Nation, as well as the organizers of the other 50th anniversary celebrations taking place around the world, the very best," said INVNT CEO Scott Cullather in a statement. He remarked that the agency remains proud of its role in the event up to this point and the attention it drew to the original 1969 festival.
Woodstock Ventures, LLC co-founder Michael Lang had previously told the Poughkeepsie Journal that he had "definite plans" for a 50th anniversary event. Shortly after it came to light that he would not play a role in the event taking place at Bethel Woods - the location of the original Woodstock festival - he announced that the "real" Woodstock 50th event would take place in Watkins Glen, New York along the same range of dates. 
Bethel Woods Music and Culture Festival has mentioned something called "A Season of Song & Celebration" on social media, but has yet to formally announce the new Woodstock 50th anniversary celebration format at the time of writing.
FOLLOW WOODSTOCK:
Facebook: facebook.com/WoodstockMusicandArtFair/
Twitter: twitter.com/WoodstockFest
Instagram: instagram.com/woodstock/