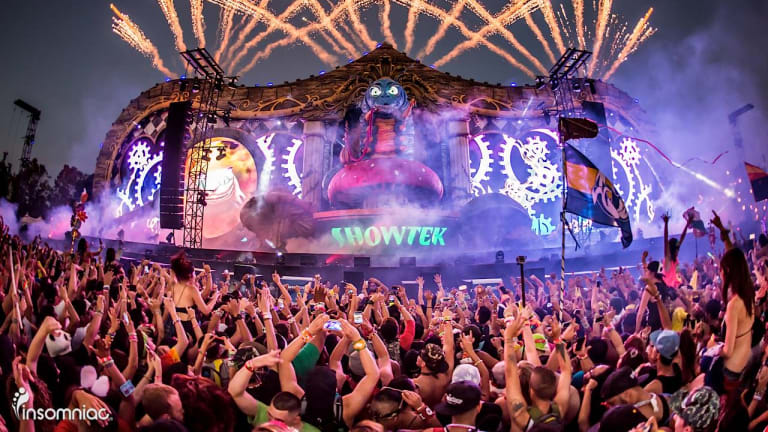 Beyond Wonderland 2019 Breaks All-Time Ticket Sales Records
"All I can say is WOW," remarked Insomniac founder Pasquale Rotella.
Ultra Music Festival irrefutably marks the beginning of festival season, but West Coast ravers may tell you differently. They appear to be attending Beyond Wonderland in droves, after all. Insomniac has announced that the 2019 edition of the event has broken every single ticketing record.
Saturday single-day GA tickets to Beyond Wonderland sold out in less than 24 hours according to Insomniac spokespeople. They claim that the two-day gathering is "flirting with attendance numbers akin to Escape: Psycho Circus 2018," which drew roughly 125,000 revelers.
The 2019 edition of Beyond Wonderland will mark the event's ten-year anniversary. It has flip-flopped between the San Manuel Amphitheatre and NOS Events Center (both in San Bernardino) during that time, and the event brand has also expanded to California cities like Oakland and Mountain View as well as Seattle, Washington.
Beyond Wonderland 2019 will take place at the NOS Events Center on March 22nd and 23rd. For more information or to purchase tickets, visit the event website.
Follow Beyond Wonderland:
Facebook: facebook.com/BeyondWonderland
Twitter: twitter.com/beyondwland
Instagram: instagram.com/beyondwland