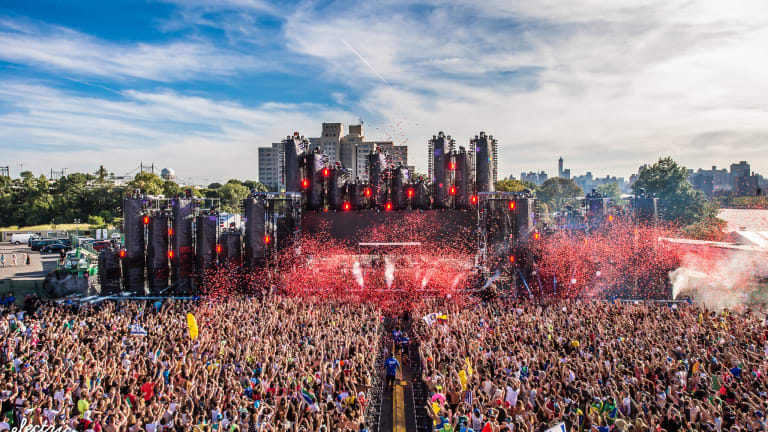 Big Beat Records Throws Exclusive Electric Zoo Pre-Party With WHIPPED CREAM, KREAM, Vasco and more!
Big Beat Records shows the world why it's been leading the dance music world since it's launch in 1987
Big Beat Records, the legendary label representing dance music mainstays such as Galantis, Dog Blood, WHIPPED CREAM, Whethan, Vasco and Matoma, is hosting the Electric Zoo pre-party at an undisclosed location in Brooklyn on August 29. 
Hosted in partnership with Electric Zoo and media partner EDM.com, guest performances from label artists such as WHIPPED CREAM and KREAM will serve as top-of-the-line entertainment for those lucky enough to attend. Guests will also be treated to a sneak preview of the epic entertainment in store for Electric Zoo and will glean a bit of additional insight into just how influential Big Beat is in the world of dance music today.
Long recognized as one of the most prolific and high-profile labels in EDM, Big Beat Records has been releasing electronic and dance hits since it's launch in 1987. Well-known for playing home to many of the biggest names in dance music, as well as some of the most exciting emerging artists, Big Beat has fostered a deserved reputation as an authoritative and highly influential curator of the world's top dance talent. 
To get a full taste of the incredible talent on Big Beat, make sure to check out their artists' performances and their official Electric Zoo Festival set times (listed below).
Check out Big Beat Record's artists at Electric Zoo (Aug 30 - Sept 1):
Friday, Aug 30 – Whethan on the MAINSTAGE

Saturday, Aug 31 – Kream on the MAINSTAGE

Sunday, Sept 1 – Dog Blood (Skrillex//Boys Noize) on the MAINSTAGE

Sunday, Sept 1 – Cash Cash on the MAINSTAGE

Sunday, Sept 1 – WHIPPED CREAM at the HILLTOP ARENA
FOLLOW BIG BEAT RECORDS
Website: wearebigbeat.com
Facebook: facebook.com/wearebigbeat
Instagram: instagram.com/wearebigbeat
Twitter: twitter.com/wearebigbeat