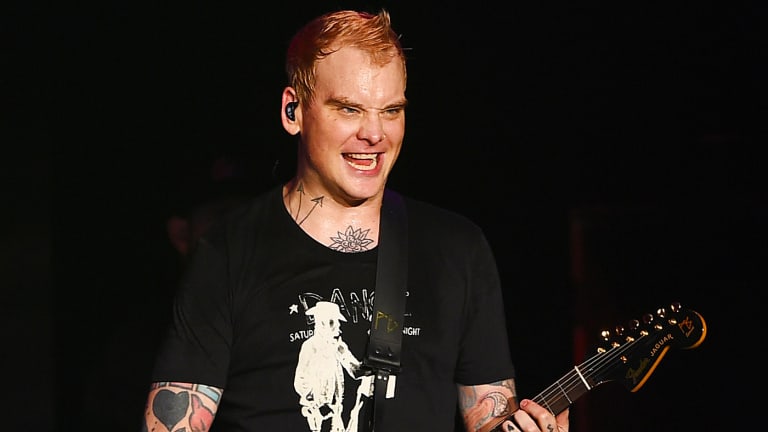 Blink 182 Member Claims to Have Used Witchcraft to Doom Fyre Festival
Matt Skiba from Blink 182 claims Fyre Festival ended by his doing.
Yet another larger-than-life anecdote has surfaced regarding the Fyre Festival saga. Not one, but two documentaries later, we thought we knew the actual reasons why the festival went down the way it did. According to Matt Skiba of Blink 182, however, there was more to it than the behind-the-scenes look provided by both of them.
Skiba has said that his witchcraft skills were the real reason behind the doom of Fyre Festival. The band was supposed to headline the event but pulled out at the last minute citing production and logistical issues. According to Skiba, that wasn't all. 
Speaking to NME, Skiba explained how "with every inch of his energy" he didn't want the festival to happen. "I had a bad feeling about that event," he said. "I consider myself a pagan and a witch. With every inch of my energy I wanted Fyre not to happen. I put all the electricity and energy in my body against that thing happening."
The festival - which was set to be headlined by the likes of Major Lazer, Disclosure and the Migos in addition to Blink 182 - spiraled out of control due to a number of factors. Fraudulent activities, logistical errors, mismanagement and in large part unrealistic expectations led to the debacle that was Fyre Festival. 
After being falsely advertised as being a one-of-a-kind luxury event in the Bahamas, the festival left attendees stranded on an island with almost unlivable conditions. Where luxury tents were promised, disaster relief tents stood with drenched mattresses. 
When Skiba caught wind of the happenings, he decided to take things into his own hands, so he claims. He also took the time to explain why from the very beginning Fyre Festival was just a bad idea for a number of reasons, including cultural and ethical ones. He explained:
"I've been to the Bahamas before and it's so crass. You land in Nassau and the whole island is replete with beauty and culture, but there's a lot of poverty. It is a largely black population then they build these places like Atlantis and The Cove that are walled off. It's classist and racist and then they decided to park a bunch of yachts with models to show off in front of those poor people, going down there with all your Ferraris and bullshit and yachts."
On the topic of his band's decision to pull out of the festival, Skiba said:
"We pulled out for technical and logistical issues and the rest of it crumbled to shit because that's what it was. It was bullshit. I used my witchy ways and it seemed to work. I'll take responsibility and everyone can blame me. Shazam. I was on my couch feeling somewhat guilty, but very relieved that I wasn't there with people stealing from each other."
Currently, festival co-founder Billy McFarland is behind bars serving six years on multiple counts including wire fraud. Ja Rule, the second co-founder, has also been hit with more than a dozen lawsuits from investors and festival attendees.
Just days ago, Billboard also reported that Kendall Jenner and other top models who promoted Fyre Festival will be subpoenaed with for payments made to them. The trustee overseeing the bankruptcy of Fyre Media asked a judge for a new round of subpoenas for the models and social media influencers. Officials say McFarland raised $26 million from investors and now a bankruptcy court is trying to figure out where the money went by issuing these subpoenas and further investigations.