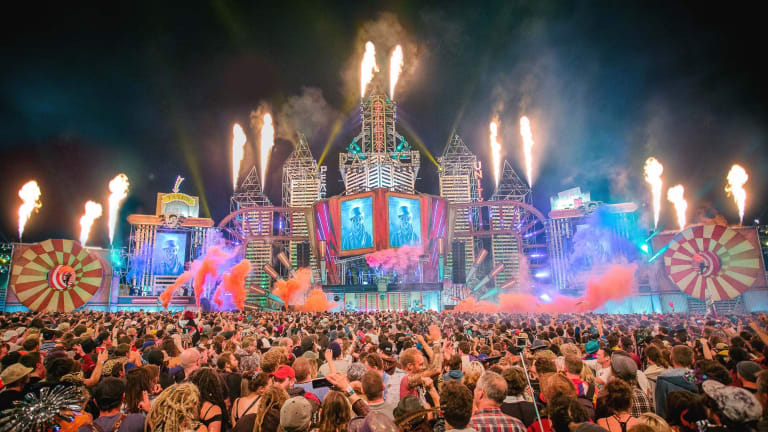 Boomtown 2018: Three artists to watch out for
Idris Elba, drum n bass hero Marky and Cassy will blow you away at Boomtown Fair
With just over a week to go until Boomtown Fair celebrates it's 10 birthday we decided to pick out three individuals who are guaranteed to put on the most spectacular show:
Idris Elba
Whether it be in the acting world or behind the decks this man can seemingly do no wrong. The Londoner has been DJing and producing since the early 1990s and has naturally developed a supreme taste in tech house. 
Whenever the Avengers star takes to the turntables it is guaranteed he will give a masterclass in commanding a crowd's undivided attention through his choice of uplifting and edgy records.
DJ Marky
If you're a drum n bass head and keen to see one of the most electrifying displays on vinyl then look no further than the Brazilian maestro Marky. The Sao Paulo-based artist became a household name in Brazil through his exciting combination of turntable talents and an ability to keep in tune with the finest dnb/jungle numbers. 
Shortly after he began to make waves worldwide, with UK jungle pioneer Bryan Gee quickly becoming a huge fan and subsequently giving him a first taste of playing in London.
Cassy
Brought up on the best underground techno and cutting her teeth in Berlin has allowed Cassy to developed an expert knowledge of the tracks which are guaranteed to send crowds into a state of hysteria. The English DJ/producer, who spent several years as a resident at the world-renowned Panorama Bar, is guaranteed to take you on the most delightful journey through every corner of the genre. 
If you're off to Boomtown and want a truly magnificent fix of thumping techno then be sure to catch Cassy on the decks.