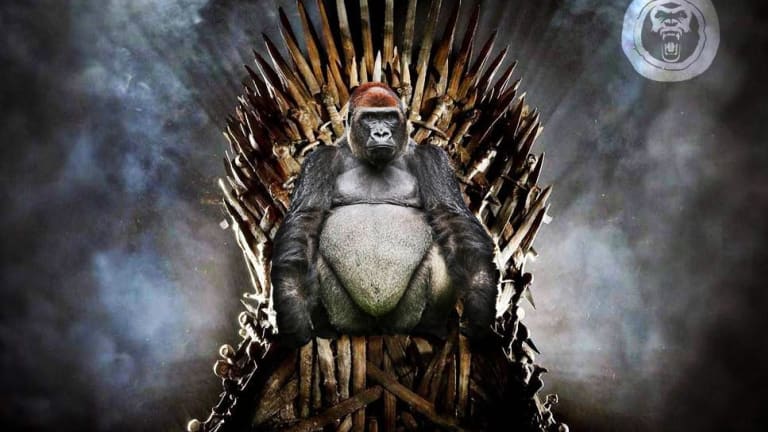 Brondo the Filth-Flinging Ape Welcomes Fans to the Bass Jungle
Brondo the Ape had a very special, bass-heavy Denver debut and the price for entry was a single, delicious banana.
There have been rumors circulating for the past several months concerning a particular ape living in the nearby Bass Jungle and preparing his Bass Troop for an all-out Denver invasion. We naturally assumed these whispered stories to be nothing more than rumors... Boy were we wrong.
A few weeks ago, on Saturday, May 11th, 2019, something very special happened in the Mile High City. It just so happens that the ape we kept hearing mentioned in the rumors is actually real, and he goes by Brondo (real name Tom O'Connell). Despite his animal origins, he's a surprisingly talented producer - and like most primates, he has a penchant for throwing filth the likes of which you've never seen before. Fortunately for us, Brondo's filth comes in the form of explosive, primal, and unadulterated bass.
As his first foray into the human world, Brondo was committed to creating a unique and unforgettable experience for the fans who would soon become the start of his very own tribe, or as he calls them, his Bass Troop. To make the right kind of impression, Brondo decided to do something no one has ever done before. Rather than sell tickets to his debut performance, he decided to require fans to bring something he loves more than anything else in order to gain entry to the Bass Jungle: a fresh and delicious banana!

Fans of Brondo looking to join the Bass Troop lined up around the block to gain entry to his show at Summit Music Hall, and each and every one of them was carrying a banana.
It's not clear what's next for Brondo, and it's still a mystery as to how an ape is able to create such hard-hitting bass music. What we do know is that he just released a recap video of the debut Bass Jungle appearance, and he's about to embark on his very first tour.
If filthy bass is your cup of tea, and being able to get into shows with a banana sounds like a good deal, you should probably catch Brondo as he embarks on his wild journey across America.
Click here to see a list of Brondo's upcoming tour dates.
FOLLOW BRONDO:
Facebook: facebook.com/Brondomusic
Twitter: twitter.com/iambrondo
Instagram: instagram.com/brondomusic
SoundCloud: soundcloud.com/brondo_music