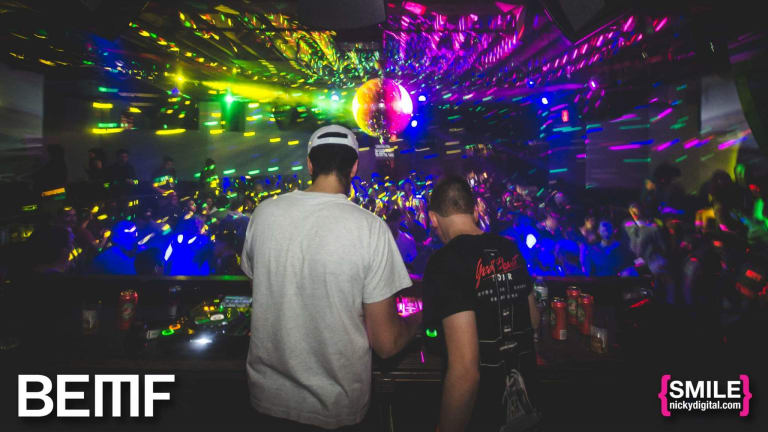 Brooklyn Electronic Music Festival Is All Set To Celebrate Its 10th Edition With Nina Kraviz, Motor City Drum Ensemble And More
For its landmark edition, BEMF will host events at some of the borough's top venues including award-winning nightclub OUTPUT, Avant Gardner, Good Room, House of Yes, and a few non-traditional Brooklyn spaces between October 3-6.
What started on a Brooklyn dance floor in 2009, is now all set to host its 10th edition! Brooklyn Electronic Music Festival (BEMF) is back and ready to kick off a big one, the 10ath edition of the festival this October! Committed to showcasing some of the best genre-bending DJs and live electronic acts with an emphasis placed on celebrating the artists who are perseverant enough to call Brooklyn home, BEMF has spent a decade now painstakingly curating and showcasing both local New York talent and world-renowned dance music acts. 
Making its triumphant return October 3-6 2018 for its milestone 10th edition, the festival will run for four nights across some of Brooklyn's finest venues bringing some of the finest music in tow. The festival has announced its full lineup as well as welcoming Nina Kraviz, Motor City Drum Ensemble, Mount Kimbie, DJ Hell, Breakbot and more top electronic artists from the borough and around the world.
Spanning across nine venues in the hippest Brooklyn neighborhoods of Bushwick, Gowanus, Greenpoint and Williamsburg, venues will include award-winning nightclub OUTPUT, the two indoor industrial event areas the Great Hall and the Kings Hall at Avant Gardner, versatile performance space House of Yes, H0L0, and a few non-traditional Brooklyn spaces. Once again, the festival will offer a range of programming and talks during the day to complement the nighttime offerings.
Speaking about the evolution of the festival from its humble beginnings in 2009 and how it's grown to date, founder of BEMF, Jen Lyon said, 
"From DIY beginnings to now occurring at major venues, this independent festival continues to expand the conversation of music and our cultural experiences in Brooklyn. We hope to always continue to push the envelope and support the artists of Brooklyn." 
Spanning over four days and nights, and nine venues around Brooklyn! The details regarding the BEMF programming break down can be found on the festivals official site, www.brooklynemf.com
The festival recognises and acknowledges the increasingly difficult costs associated with living in Brooklyn, both for artists and music lovers alike, and living up to the festival's inherent responsibility in sustaining the thriving nightlife community in New York, BEMF is again offering a limited number of passes which guarantee access to everything the festival has to offer for a deeply reduced price. While most of these tickets might now already be sold out, limited tickets are still on sale and can be found on Ticketfly.